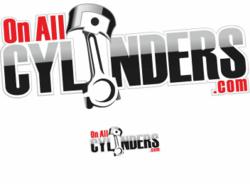 Tallmadge, Ohio (PRWEB) December 17, 2012
Whether you have just built a brand-new shop or are working in a 60-year old garage, a bare concrete floor has issues. When oil is spilled or dripped on a bare concrete floor, it stains. Any water that hits that oily area won't absorb into the floor and becomes a slip hazard. Dirt can also be a problem: it can be a pain to remove from porous concrete, plus it acts an abrasive, damaging the floor surface.
The only real solution to protecting bare concrete is an epoxy floor coating like the UCoat It Floor Coating System. OnAllCylinders, Summit Racing Equipment's blog site, has posted a story and how-to video that shows enthusiasts can see how simple it is to protect their shop floors.
Follow along as hot rod builder and journalist Jefferson Bryant applies the UCoat It system to the floor of his brand-new shop. He'll outline how to determine what products to use, how to prep the floor, and tips on applying the UCoat It system to get a durable, long-lasting finish.
LINK TO STORY AND VIDEO: http://www.onallcylinders.com/2012/12/14/roll-on-creating-a-better-garage-floor-with-ucoat-it-floor-coating-systems/
LINK TO UCOAT IT PRODUCTS: http://www.summitracing.com/search?keyword=UCoat%20It&dds=1