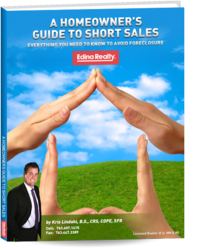 Now I recognize the importance of specificity that people need when it comes to help with this process
Blaine, MN (PRWEB) December 17, 2012
The experienced Edina Realty Agent Kris Lindahl held a Flagstar Short Sale Seminar on Saturday night in Blaine, MN. "Banks and lenders cover the short sale process in different ways so I've started to hold seminars specific to the different banks,"Kris Lindahl says. On Saturday night he covered Flagstar bank's short sale process.
"I used to hold short sale seminars about the process in general. Now I recognize the importance of specificity that people need when it comes to help with this process," Kris Lindahl said.
"The Flagstar process consists of first finding an experienced agent, second marketing your home to a buyer, signing a purchase agreement, and submitting it to the bank. From there there will be a waiting period while the bank and buyer negotiate until there is an Agreement Letter," Kris Lindahl explains.
"The importance of finding an experienced agent cannot be understated," Kris Lindahl said, and continued, "And with me as your agent I can guarantee a smooth process."
Kris Lindahl received the Chairman's Award from Edina Realty for excellence in sales and sales volume this year-to-date. "I credit my success to hard work and a level of technological expertise that gives me the edge over other agents nationwide," Kris Lindahl says.
Call Kris Lindahl and the Kris Lindahl Team at (763) 607-1415 for more information. Download the eBook titled "A Homeowner's Guide To Short Sales" for free. Visit the Minnesota Short Sale Calculator Website to check eligibility and visit the Kris Lindahl real estate website.