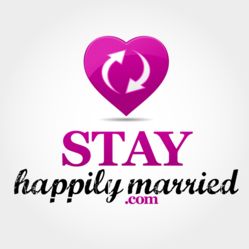 Power struggles arise during the holidays that result in wracking guilt.
(PRWEB) December 20, 2012
Holidays aren't all fun and games for many American families. In fact, the entire season can become a time of ramped-up stress that threatens to tear families apart. Dr. Katrina Kuzyszyn-Jones is intimately familiar with the conflicts that rock families during this tumultuous time of year because she's a leading Durham, NC therapist who tries to help her clients hold it all together.
"Whether it's tension related to spending time with their family members, or with their in-laws; feeling accepted by their own family or their in-laws; not getting along with certain people… Then there are complaints about money. How much money to spend… that type of thing," said Kuzyszyn-Jones in an exclusive interview with Charlotte divorce lawyer Lee Rosen. Rosen interviewed Kuzyszyn-Jones as part of an ongoing series of self-help podcasts on Rosen Law Firm's StayHappilyMarried.com.
Spouses and significant others often face a huge conundrum when conflict arises: on which side do they belong? According to Kuzyszyn-Jones, power struggles arise that result in wracking guilt—and that tips the scales even more within a normally loving, committed relationship.
Kuzyszyn-Jones suggests that people break the ice with their own families when a partner feels slighted, like an outcast, or is the brunt of negative attention. She also says that kids can inadvertently get caught in the middle of holiday conflicts, which can traumatize them for years to come. Incidents of domestic violence also increase during the holiday season, possibly due to heightened stress and a lack of effective conflict-coping mechanisms.
"The children can feel like they're caught in the middle. If you're going to visit family, they feel the tension that's happening there, but then when you come home there's this sense of, 'Well, I love all of these people. Why can't they get along?'" says Kuzyszyn-Jones.
Kuzyszyn-Jones details several ways to cope with and dissipate conflict during the holidays in her December 3 interview with Rosen, which is available for free download on StayHappilyMarried.com. Other podcasts featuring national and local professionals, such as "Holidays from Hell" and "Secrets and Lies" are also available in the firm's archives.
About Rosen Law Firm
Rosen Law Firm has offices in Charlotte, Raleigh and Chapel Hill, where their team of attorneys use cutting-edge technology to connect with clients and manage cases. Rosen's team of dedicated professionals works with clients from across the state who are dealing with separation agreements, custody disputes, alimony, property distribution, domestic violence relief and more.