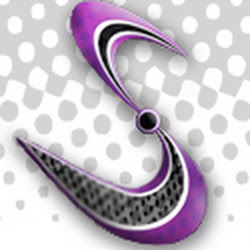 Connect to the World
Denver, Colorado (PRWEB) December 18, 2012
The previous recession has left many businesses staggering with instability and uncertainty. The loss of precious trade is doing absolutely nothing to bolster SMEs. In fact, various businesses have been forced to shut down due to massive costs and meager revenues. The XLN business blog posted an article, on the 28th of December on http://www.xlntelecom.co.uk/business/news/small-business/government-urged-to-help-smes/, which may be a ray of light for SMEs in the United Kingdom. The post states that the FSB, or the Federation of Small Businesses, is attempting to cure the downward trend of businesses. The chancellor is being requested to provide more information about a specific business bank of the government. Other than that, the federation is also attempting to make the government cut back on some specific taxes so that more breathing space is provided to businesses that are in deep trouble these days. Something is also trying to be done about the national insurance holiday extension. This will pretty much provide the break that SMEs are looking for to get back on track again.
If all the mentioned facts are implemented soon, SMEs will be able to afford more luxuries in the sense that more expenditure can be done on web development and consulting services. These services aim to help a business gain a greater customer reach, build credibility, and make an online presence. Better decision making is also achieved through business consulting, which in turn positively affects efficiency, productivity and profits in the long-run. XSM has helped many businesses make a customized website and that too at economical rates.
XSM intends to provide the best customized web development and consulting services to SMEs that need them the most. What's best about XSM is that it doesn't bind clients to buy limited packages with fixed features. Instead, it allows them to customize their own packages and buy them at cost-effective rates. A lot of businesses have been set on the right track with these services. Many of the work undergone by XSM can be viewed on http://www.connecttotheworld.com/. For more information regarding XSM offerings, visit http://www.connecttotheworld.com/.