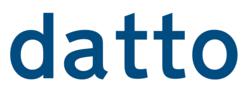 "Many Datto employees are originally from Newtown, so this news hit us in a very personal way. Our hearts and thoughts go out to all the families that are trying to cope with this horrible tragedy." - Austin McChord, CEO of Datto
Norwalk, CT (PRWEB) December 17, 2012
Datto Inc., an award-winning provider of hardware based on- and off-site backup, disaster recovery and business continuity solutions, pledged to donate $50,000 to Newtown in honor of the Sandy Hook Elementary School victims.
The recent tragedy affected numerous Datto employees, many of which grew up in Newtown and still have family there. Datto's donation will be made on behalf of its employees to assist the Town of Newtown in recovering from and aiding those affected by the shooting.
"Many Datto employees are originally from Newtown, so this news hit us in a very personal way," said Austin McChord, CEO of Datto. "What happened on December 14 was absolutely devastating and will remain in our minds forever. Our hearts and thoughts go out to all the families that are trying to cope with this horrible tragedy."
About Datto Inc.
Datto Inc. is a leading provider of hardware based on-site and off-site backup and disaster recovery solutions. Founded in 2007, Datto is a profitable and growing channel-only company changing the way MSPs and VARs deliver complete business continuity. Datto's offerings range from small data storage systems to large, enterprise-class business continuity solutions. Easy and affordable pricing, no recovery or incidental fees, generous upgrade plans and US-based technical support are just a few ways Datto is changing the channel. To learn more about Datto, visit http://www.dattobackup.com and follow us on Facebook, Twitter and our Blog.