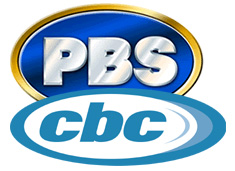 "PBS has been a great technology partner to work with. We are looking forward to a long relationship by providing state of the art solutions to the automotive industry." - Jeff VanOrnam Director of Business Development at CBC
Fresno, CA (PRWEB) December 21, 2012
CBC is pleased to announce the availability of Credit Report and Compliance Integration with Aristo Deal version 7.2.
PBS Systems and Credit Bureau Connection have partnered to provide seamless integration to send and receive credit report and full dealership compliance information directly through Aristo. This new functionality provides easy access to credit reports and scoring models from all three credit reporting agencies along with a comprehensive set of compliance tools available via PBS's Aristo Deal.
The PBS Systems Group has been providing accurate, reliable dealership software, services and support for more than 25 years. During that period, PBS has become the largest Canadian dealership systems vendor as well as one of the top three in North America. PBS currently markets and supports systems in 6 countries.
Credit Bureau Connection has roots in the credit reporting, regulatory compliance, sales, desking, and F&I system development fields dating back to the early 1980's. Credit Bureau Connection (CBC) has become a recognized industry leader in forward thinking credit report and compliance solutions. CBC is one of only a few authorized resellers to the automotive industry for all three credit reporting agencies: Experian, TransUnion, and Equifax. We have established long-term partnerships with each of the credit reporting agencies. CBC is a technology oriented company focusing on superior customer service, providing state-of-the-art solutions for automotive related clients, utilizing high-end servers and hardware, managed in the most secure and redundant data centers in the world, utilizing proven web-based software technologies.