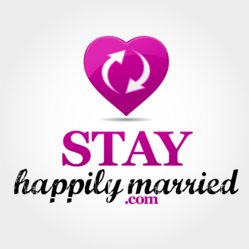 It's really important to take a proactive approach to affair-proof your marriage.
Charlotte, NC (PRWEB) December 20, 2012
In an exclusive December 10 interview with Charlotte divorce lawyer Lee Rosen, psychologist Kristen Wynns revealed the shocking facts: 25 percent of men and 15 percent of women have cheated on their spouses during marriage. Many people remain ignorant of an affair's warning signs and discover infidelity too late, when the only options are property division and divorce.
But what if there was a way to "affair-proof" your marriage?
According to Wynns, there is.
"It's really important to take a proactive approach to affair-proof your marriage, so to speak. One important tip is establishing boundaries, which means talking about ground rules," says Wynns.
For example, telling your spouse you expect them to avoid one-on-one social outings with members of the opposite sex or steer clear of getting in a car alone with a member of the opposite sex can clearly define your expectations. The spouse issuing the mandates must meet these expectations as well.
Evaluating each spouse's vulnerabilities, discussing romantic feelings that may arise outside the marriage and maintaining a healthy physical relationship may also help ward off infidelity, according to Wynns. She also suggests that couples discuss boundaries together and allow room for flexibility, such as when work demands may cause a breach in the rules. That way, one spouse doesn't feel oppressed.
Although research suggests that marriages can be strengthened, there is no clear-cut way to prevent your spouse from cheating.
"It's really important for couples to realize that affairs can happen in happy marriages. A lot of people think that affairs only happen if you're miserable and… you're not talking, but my experience is, you can be in a happy marriage and… find yourself in the middle of an emotional or sexual affair," says Wynns.
Wynns and other professionals chime in each week on Rosen Law Firm's StayHappilyMarried.com podcasts to help couples realize that divorce isn't always the answer. Recent episodes include "Hellacious Holidays: How to Deal with Your In-Laws" and "Holidays from Hell."
About Rosen Law Firm
Rosen Law Firm's attorneys, based in Charlotte, Raleigh and Chapel Hill, use innovative solutions to help clients handle custody disputes, property distribution, separation agreements, alimony, domestic violence relief and more. Each attorney at Rosen Law Firm uses cutting edge technology to stay connected with clients and manage cases, providing comprehensive services and opening the gateway to essential attorney-client communication.