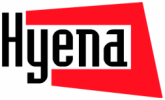 The award serves as a mark of excellence, providing the ultimate recognition from peers within the industry.
(PRWEB) December 21, 2012
SystemTools Software Inc. announced that Hyena was selected as the winner in the Network Administration category of the WindowsNetworking.com Readers' Choice Awards.
"Our Readers' Choice Awards give visitors to our site the opportunity to vote for the products they view as the very best in their respective category," said Sean Buttigieg, WindowsNetworking.com manager. "WindowsNetworking.com users are specialists in their field who encounter various solutions for Enterprise Networking at the workplace. The award serves as a mark of excellence, providing the ultimate recognition from peers within the industry."
WindowsNetworking.com conducts monthly polls to discover which product is preferred by network administrators in a particular category of third party solutions for Enterprise Networking. The awards draw a huge response per category and are based entirely on the visitors' votes. WindowsNetworking.com visitors can submit their votes for the current Readers' Award poll in the site's left-hand bar.
Used by tens of thousands of system administrators worldwide for over fifteen years, Hyena is known throughout the industry as one of the top Windows and Active Directory management utilities available at any price. Hyena is designed to both simplify and centralize nearly all day-to-day management tasks, while providing new capabilities for system administration.
Hyena uses an Explorer-style interface for all operations, including right mouse click pop-up context menus for all objects. Management of users, groups (both local and global), shares, domains, computers, services, devices, events, files, printers and print jobs, sessions, open files, disk space, user rights, messaging, exporting, job scheduling, processes, and printing are all supported.
In addition to supporting standard Windows system management functions, Hyena also includes extensive Active Directory support and Terminal Server, Exchange Server and WMI management tools. In fact, Hyena can be used on any Windows client to manage any Windows NT, Windows 2000, Windows XP/Vista, Windows 7, Windows 8 or Windows Server 2003/2008/2012 installation.
WindowsNetworking.com is a Microsoft Windows Networking resource site. It is a leading Enterprise Networking site, attracting over 650,000 Network administrators and specialists a month. The site provides the latest Windows Networking services, articles and tutorials by leading Windows Networking experts, message boards, software listings and product reviews.
Established in 1997, SystemTools Software develops, markets, and sells computer system management and Active Directory administration software. Our award-winning products are used worldwide by thousands of organizations to help manage Windows-based computer networks. For more information, contact SystemTools Software at (830) 779-2349 or visit http://www.SystemTools.com.
All product and company names herein may be trademarks of their respective owners.
For more information about Hyena, please contact: sales(at)systemtools(dot)com
For more information about WindowsNetworking.com email info(at)windowsnetworking(dot)com