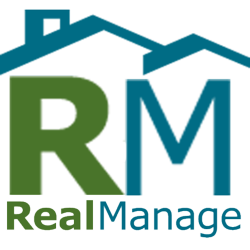 Fox Grove is extremely honored to be the recipient of the 2012 Community Association Institute Award of Distinction for a Large Community (San Antonio Chapter)
San Antonio, TX (PRWEB) December 18, 2012
RealManage announced today that Fox Grove Homeowners Association, a community professionally managed by RealManage, won the Award of Distinction from the San Antonio chapter of Community Associations Institute (CAI). The award was announced at the Annual Holiday and Award Gala that was held on Thursday, December 6th. Awardees were selected by the independent distinguished personalities of Susan Schopp, Neighborhood Resource Center; Commissioner Sergio "Chico" Rodriguez, Bexar County Commissioner, Precinct 1; Honorable John V. Garza, Texas State Representative, District 117; and Charles "Marty" Wender, San Antonio Commercial Real Estate Developer.
This award was presented to the Community Association whose volunteers have committed themselves to meeting their neighborhood needs, keeping current with the governing documents, encouraging homeowner participation, working closely with their management company and making wise leadership management decisions.
"Fox Grove is extremely honored to be the recipient of the 2012 Community Association Institute Award of Distinction for a Large Community (San Antonio Chapter)," states Liana Benevides, Board President. "Our community takes great pride in taking measures to improve the quality of neighborhood life for our residents. Fox Grove is approaching 2013 with a positive plan for making our award-winning community an even better place to live."
About CAI
CAI is an educational and advocacy organization dedicated to helping homeowner and condominium associations meet the expectations of their residents, providing information, tools and resources to volunteers and professionals responsible for community association governance and management. More information can be obtained at http://www.caionline.org or by calling toll-free (888) 224-4321.
About RealManage
RealManage is a property management company that specializes in HOA management and condominium management and manages hundreds of community associations in Arizona, California, Colorado, Florida, Louisiana, Nevada and Texas, including homeowner associations (HOAs), condominium associations, cooperatives, municipal utility districts, luxury high-rises and large master-planned communities. For more information or to request a quote for HOA management or condominium management, visit RealManage.com or call us toll-free at (866) 403-1588. You may also follow us on Facebook and Twitter.