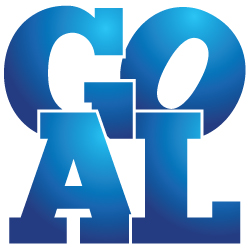 "If you want to live a happy life, tie it to a goal, not to people or things."

Albert Einstein
San Francisco, CA (PRWEB) December 18, 2012
The holidays are upon us, with New Year's right around the corner. It's a time for people to set goals for what they want to reach in the year to come, but many are stuck with no ideas. Objectiveli now offers an easy, Facebook-friendly solution: http://examplesofgoals.com.
Examplesofgoals.com is a website created by Objectiveli, a goal and objective setting and management platform and Objectiveli integrates directly with Facebook. Users login through Facebook and can enter any number of goals that will be shared on their wall as well as through the website, inspiring others and getting inspired by other peoples goals.
While creating goals users are prompted to Tag the context of their goals. Examples of personal goals, examples of work goals, examples of health goals, examples of financial goals, etc.
Users can also go to Examplesofgoals.com to see goals posted from people all over the world, inspiring them and giving them ideas for what they can use to change in the future.
The website Examplesofgoals.com is completely integrated to Facebook, using the Facebook Plugin for Wordpress. This is the first time anyone has used Wordpress and authentication using Facebook to create a completely self publishing platform.
The site comes with Objectiveli's announcement that it is now integrated with Facebook, allowing members to share goals with their friends and ask for help and motivation in reaching them.
Ritu Raj, founder of Objectiveli, said Examplesofgoals.com is an easy way to get ideas of goals while involving friends in the process.
"When you have a cheerleader, it's easier to keep going, even when it gets hard," Raj said. "Having a stakeholder in your goals makes you accountable."
In fact, one of Raj's goals is to inspire 500 of his friends to share their goals with the site and their friends, expanding the inspiration across the social networking site.
Objectiveli is an online application that manage goals and objectives for individuals or teams. Objectiveli was founded in 2012 by Ritu Raj. Raj is also the founder of OrchestratorMail, an email-based platform for coordination, Avasta, a cloud computing company, and Wag Hotels, the largest chain of dog hotels. Additional information can be found on Objectiveli's website: http:// http://www.objectiveli.com.