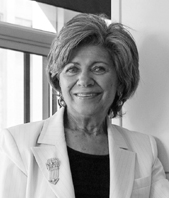 (PRWEB) December 19, 2012
Elise Kalles, a prominent real estate agent in the Toronto market, has joined the prestigious Haute Living Real Estate Network. This exclusive circle of leading real estate agents is invited to bring opulent estates and luxury properties to Haute Living readers. Kalles is a broker of Harvey Kalles Real Estate Ltd., Brokerage, and ranked number 1 in Toronto for luxury homes in excess of $2 Million. Haute Living Magazine will feature Kalles as an exclusive Haute Living Real Estate professional.
About Haute Living Real Estate Network:
Haute Living Real Estate Network specializes in selecting top real estate professionals, creating the most prominent directory for exclusive listings. The network website is an online destination for all things real estate-related and features daily blog posts providing up-to-date news on affluent markets and real estate developments. Access all of this information and more by visiting http://www.hauteliving.com/hlrn.
About Elise Kalles:
A world-renowned representative of some of the finest homes, Elise Kalles' grace, elegance and real estate prowess know no boundaries. She has an undeniable fortitude and self-assuredness that is uncharacteristically wrapped in warmth, passion and an obvious, unbridled love of her life's work and of her family. It's no surprise then, that pouring this winning combination into finding her clients their dream homes has led to a vast number of rewarding relationships.
A consistent multi-million dollar producer, Elise Kalles, Broker at Harvey Kalles Real Estate Ltd., Brokerage, is greatly respected by her clients and peers alike, as is evidenced in repeat business and ongoing referrals that have garnered her international clients from numerous corners of the world. A doyenne in this rarified end of the carriage-trade real estate, Elise¹s limitless energy and integrity dovetail with her expertise in buying and selling distinctive homes. Her reputation is a lot like the grand homes she sells: enduring, stellar and enviable.
The combined efforts of Elise Kalles, Harvey Kalles Real Estate Ltd., Brokerage and their affiliations with Who's Who in Luxury Real Estate, Board of Regents, International Real Estate Federation and Leading Real Estate Companies of the World create an extraordinary opportunity to bring together sellers and buyers of rare, luxury real estate around the globe. Integral in this winning combination of exceptional commitment is Elise's enormously talented team: Elizabeth Bernard, Andrew Terry, and Janet Stewart. For transactions at this level, it takes a multi-dimensional group such as this one to ensure its success. Working seamlessly, each member of this professional and highly devoted team makes significant and memorable contribution.
To Learn More: Visit Elise Kalles' Haute Real Estate Profile: http://www.hauteresidence.com/member/elise-kalles/