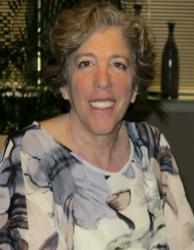 Ava Goldman is absolutely among the best in the business
Marlton, NJ (PRWEB) December 18, 2012
Ava Goldman has been named President of The Michaels Development Company, John J. O'Donnell, President and Chief Operating Officer of The Michaels Organization, announced today. Ms. Goldman succeeds Robert J. Greer, who has retired after 35 years with The Michaels Organization.
"Ava Goldman is absolutely the best at what she does, and she has always been one of our hardest working and most prolific developers, and we are thrilled to name her to this important position within our organization," O'Donnell said. He noted that Ms. Goldman becomes only the third person in the firm's 40-year history to hold the title of President of The Michaels Development Company, following founder and CEO, Michael J. Levitt and Robert Greer.
The Michaels Development Company, which has developed more than 50,000 units since 1973, is the number one private-sector affordable housing owner in the country, with more than 340 properties across 33 states, the District of Columbia and the U.S. Virgin Islands. The company, which has a staff of more than 60, currently has 45 developments in its pipeline, including new construction and rehabilitation. Michaels is the number one mixed-finance developer in the U.S., and is a leader in affordable housing tax credit development.
Ms. Goldman joined the Michaels Development Company in 1993, and has served as Senior Vice President since 2000. She and her team have developed more than 3,000 residential units valued at nearly $600 million over the past six years, including the largest single development ever in the Michaels portfolio, the revitalization of the Kuhio Park Terrace public housing community in Honolulu, Hawaii.
In partnership with local public housing authorities, Ms. Goldman has overseen HOPE VI and other mixed-income developments in cities as diverse as Kansas City, Missouri; Camden, Newark and Jersey City, New Jersey; New Haven, Connecticut; and Meridian, Mississippi. The new homes and apartments in these communities cater to renters and homeowners with a wide range of incomes. Ms. Goldman is also a specialist in housing preservation and has overseen an extensive list of acquisition and rehabilitation developments for Michaels. Prior to joining Michaels, Ms. Goldman served as department head of the Atlantic County Department of Regional Planning and Development in Atlantic City, New Jersey. She holds a Master's Degree in Urban Planning from the University of Arizona and a Bachelor of Arts degree from Temple University.
About The Michaels Organization
The Michaels Development Company is part of The Michaels Organization, a family of eight integrated but independent companies dedicated to excellence in affordable, mixed-income, military, and student housing. Our mission is to create attractive residential communities for families, seniors, military service members, and students that stand the test of time and that are managed to maximize long-term value for residents as well as investors. Serving more than 100,000 residents in 340 communities across 33 states, the District of Columbia, and the U.S. Virgin Islands and with a development portfolio valued in excess of $3 billion, The Michaels Organization is a national leader in the residential real estate industry, with full service capabilities in development, property and asset management, construction, mortgage finance, and tax credit syndication. Visit http://www.TheMichaelsOrg.com for more information.