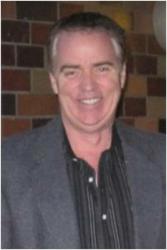 This internship will focus on both sides of the adoption process.
American Fork, Utah (PRWEB) December 17, 2012
The Adoption Center of Choice, a leading, full-service agency that specializes in placing infants, is seeking an intern to work in the center's popular baby adoption program. The American Fork-based Adoption Center of Choice provides birth mothers with food, housing and counseling throughout their entire pregnancy, so the hired intern will receive comprehensive training in many areas of the adoption process.
"As one of the top adoption agencies in Utah, we're more than thrilled to pass along invaluable knowledge and training to someone who wishes to work in the adoption field," says James Webb, CEO of The Adoption Center of Choice. "This internship will focus on both sides of the coin, from the families seeking to adopt a child, to the birth mothers exploring pregnancy options and deciding to join our program."
Jane M., who recently left the program, believes the internship will be a great opportunity for the person who earns the spot. "I think this is a great way to learn about adoption from start to finish. When I was pregnant, the staff really took care of me, and I think anyone who joins the team, even as an intern, will pick up some very valuable skills."
Birth mothers are invited to contact The Adoption Center and have a confidential conversation with one of the professional staff members who will answer any questions and provide additional information as needed. Or visit their website at http://www.theadoptioncenter.com.
ABOUT THE ADOPTION CENTER
The Adoption Center of Choice is a full-service adoption agency licensed in the state of Utah specializing in infant adoptions since 1995. The full-service staff is composed of caring individuals who range from adoptive parents, birth parents, adoptees and professionals that have extensive knowledge about adoption. The child and the birth mother have been and always will be the number one priority for The Adoption Center. With 17 years of experience and over 1,200 successful adoptions the highly trained staff is there for the physical and mental well being of the child and birth mother. The Adoption Center offers various services that provide benefits for parents who can't take care of their children and for those seeking to complete their family.