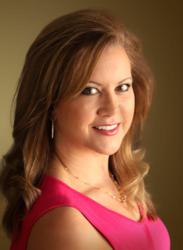 Truly selfless acts are greeted with opportunity, generosity and gratitude beyond what is imaginable.
Greenwood Village, CO (PRWEB) December 18, 2012
When thinking about personal branding, a calendar year end can be a benchmarking opportunity to help assess progress towards goals. But, the calendar year end is certainly not the end of the quest to build a desired brand.
As 2012 winds up, LIDA360, a brand consultancy firm based in Denver, CO, offers these 5 tips to tie up loose ends and begin 2013 fresh and focused:
1. Take stock of activities this past year. Look for consistency in behavior and action. Evaluate whether new contacts added value to one's business network. Examine personal and professional style to determine if an update is warranted.
2. Learn from what worked. Understand what specific, positive results occurred from specific action in building a positive personal brand. Circle back to the people who offered that feedback to see if they noticed an improvement in personal brand strategy.
3. Learn from what didn't work. If a specific new behavior didn't yield results, it was likely not helpful for moving a personal brand strategy forward. Focus on building credibility with target audiences.
4.Remember the formula for credibility. For a personal brand to be known for something, professionals must articulate values, then act accordingly.  The formula doesn't work without all the steps in tact.
5. Share. The power of attraction truly does work when one person helps another. Truly selfless acts are greeted with opportunity, generosity and gratitude beyond what is imaginable.
Using these tips is important when determining how close a desired personal brand is to a current personal brand. Working on personal branding in the new year is much more than making new year's resolutions. It is a process for actively managing a personal brand in order to achieve success in landing a dream job or entering the workforce for the first time; attracting more referrals, leads and prospects, or ensuring current clients stay; living an authentic life; and ensuring a favorable reputation.
ABOUT LIDA360 LIDA360 is a brand consultancy firm, based in Colorado. Principal Lida Citroën is an international branding and reputation management expert who designs and enhances the identities of companies, executives and individuals globally. Citroën practices an integrated approach to branding, marketing and communications that enhances the total customer experience and reduces the investment for success.
An accomplished speaker, Lida engages audiences with her empowering message about managing your personal brand and reputation. Lida presents programs for corporations, conventions and non-profit organizations around the U.S. She can be reached at 800.314.5060 or http://www.LIDA360.com.