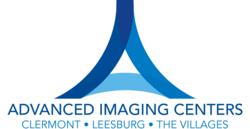 The Villages, Florida (PRWEB) December 18, 2012
In response to a local hospital announcing their shortage of the oral contrast agent, Barium, used for Abdominal and Pelvic CT procedures, Advanced Imaging Centers announces that they are fully stocked with the agent and are offering same day appointment availability for patients in need.
As an independent, physician owned practice; Advanced Imaging Centers' three locations are able to take a more personalized approach to patient care. The radiologists and staff at Advanced Imaging Centers want patients to know that they have options when it comes to their care and that aside from their ability to provide these CT services with the appropriate contrasting agent, they are also able to accept Medicaid patients and self-pay patients.
With recent ruling changes, many Hospitals and IDTFs (Independent Diagnostic Testing Facilities) are not able to accept Medicaid patients. Since Advanced Imaging Centers is considered a medical practice owned by their radiologists, they have the freedom to serve more patients.
Additionally, patients in need of Breast Biopsy services can also turn to Advanced Imaging Centers for care as they are now providing this service at their location in The Villages.
To schedule an appointment with Advanced Imaging Centers, please call any of their locations: Leesburg 352-435-0111 - The Villages 352-750-1551 – Clermont 352-243-2111. Affordable prices for services at AIC can also be found online at SaveOnMedical where patients can also request appointments.
About Advanced Imaging Centers
For over 10 years Advanced Imaging Centers has been serving Lake & Sumter Counties with state-of-the-art technology, quality care and unparalleled service from a qualified staff and technical team. Advanced Imaging Centers is independently owned and operated by their onsite radiologists. The technologists are highly skilled, compassionate and registered in their respective technologies. The American College of Radiology (ACR), representing the gold standard of diagnostic imaging care, accredits each of their three centers.