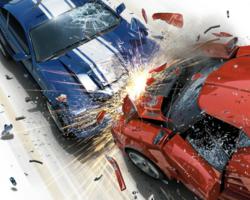 Washington (PRWEB) December 19, 2012
The U.S. Department of Transportation's National Highway Traffic Safety Administration (NHTSA) released a new analysis indicating that highway deaths fell to 32,367 in 2011, marking the lowest level since 1949 and a 1.9 percent decrease from the previous year. The updated 2011 data announced show the historic downward trend in recent years continued through last year and represent a 26 percent decline in traffic fatalities overall since 2005.
However, the overall injury rate increased by 1.3 percent from 2010 to 2011.
The areas of increases in deaths are:
Large Trucks +20.0%
Motorcycles +2.1%
Pedestrians +3.0%
Pedalcyclist +8.7%
Total deaths in vehicle accidents declined 1.9% in 2011 compared to 2010. While automobile accidents are slightly down, the more economical method of transportation has increased in death rates. The large truck death rate increases are startling. It is not known yet why the large increase. Data will become more accurate in the future as more and better reporting methodologies are implemented.
Greater than 50% of all deaths are reflected in the non-use of seatbelts or other restraint systems. "Clearly more public awareness needs to be provided to get the message across that seat belt use can save lives" stated Keith Baumgardner an forensic expert at Tire Consultants Inc.
"It's troubling to see the jump in large truck accidents overall. This area will deserve more attention should the numbers keep climbing. The switch to two wheel vehicles by cost concience consumers appears also to have it's draw backs as more people are getting injured year over year."
Tire Consultants Inc. a tire and wheel forensic accident investigation firm works hand in hand with law enforcement agencies, insurance companies, and legal firms. For more information about Tire Consultants Inc., please visit our web site Tire Consultants Inc. or call (800) 882-7006.