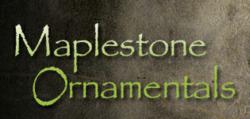 Winter is the perfect season to ship exotic tree types like Japanese maples and other colorful and unusual conifers
Cleveland, OH (PRWEB) December 18, 2012
Spring is known for blossoming flowers and budding trees, but when is the best time to start getting plants ready to put into the ground? It may surprise some gardeners out there, but winter is the perfect season to ship exotic tree types like Japanese maples and other colorful and unusual conifers, and Maplestone Ornamentals is releasing many of their 3 year old trees this winter.
Maplestone Ornamentals is the ecommerce side of Fairmont Gardens Inc., a grower and retailer of annuals, perennials, vegetables, and more. Maplestone Ornamentals specializes in rare trees and plants, with their top focus being Japanese maples, dwarf Japanese maples, bonsai Japanese maples, and lace leaf Japanese maples.
The importance of the release of these Japanese maple trees is due to the way they are grown. Japanese maples are propagated using a technique called grafting. Grafting allows experienced personnel to produce exact clones of a specific variety, ensuring the customer is getting the exact characteristics they are looking for in a specific variety. Grafting Japanese maples is not an easy task and can take years of practice to learn how to do it correctly.
Maplestone Ornamentals has been grafting Japanese maple trees for many years, and they have the ability to grow them just like their parent trees. Their expertise in the art of grafting gives customers confidence that the tree they purchase will grow into what they expect it to. Maplestone Ornamentals takes pride in their grafting process as well as the trees they produce and sell. They carry a huge variety of styles, shapes, colors, and sizes of all the most popular and unique cultivars of Japanese maples.
This is a great opportunity to buy a Japanese maple tree. In addition to the rarity of the tree itself and the limited quantity released, purchasing these trees during the winter months will allow them to travel comfortably, without overheating or drying out. As long as the trees aren't exposed to single digit temperatures, they should arrive happy and be ready to plant for 2013.
About the Company
Maplestone Ornamentals was founded in 2006 and is the ecommerce side of Fairmont Gardens Inc, a nursery in Alliance, Ohio. Fairmont Gardens has been in business for many years and specializes in a wide variety of plants, flowers, vegetables, and trees.
Maplestone Ornamentals currently has over 1 acre of greenhouse production space for grafting and growing Japanese maples and other rare conifers, perennials, bedding plants, and hanging baskest. Contact Maplestone Ornamentals or Fairmont Gardens by phone or through their website for more information.