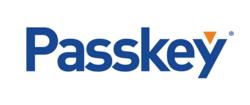 Not only will GroupMAX improve our operations, it will ensure a smoother, more efficient process for PCOs and event attendees.
Melbourne, Australia and Waltham, MA (PRWEB) December 18, 2012
The chief player in the Australian meeting and events scene, Crown Melbourne, has enlisted the help of Passkey's GroupMAX to augment its group business offerings. With GroupMAX in place, the hotel will leverage a wide variety of technology features to enhance its existing appeal within the meeting planner/PCO (Professional Conference Organizer) community.
Crown Melbourne is Australia's foremost-integrated entertainment resort, attracting an estimated 18 million local, interstate and international visitors each year to its 560,000 square meter entertainment complex. The resort uses its 7,350 square meters of meeting space to accommodate groups that range in size from 10 to 2,500 people. Already a top choice for local event locations, the resort sees a clear opportunity to broaden their value proposition through its new arrangement with Passkey.
"We are quite enthusiastic to begin passing along the benefits of using GroupMAX to our PCOs and guests," said Nicolena Oborn, director of sales at Crown Melbourne. "Not only will GroupMAX improve our own operations, it will ensure a smoother, more efficient process for PCOs and event attendees."
Some of the benefits that the local events industry will now enjoy include:

Unprecedented meeting planner satisfaction. Through GroupMAX's live event dashboards, planners and PCO's can instantly and conveniently access event related info. They also receive automated SmartAlert emails when critical event milestones occur, such as when a block reaches a certain level of pick-up. This feature helps the right people get the right information, in time to make accurate inventory, pricing and allocation choices. Additionally, a popular feature known as RegLink allows PCOs to link their preferred registration system to GroupMAX, delivering a seamless registration and booking process – and also speeding up booking pace and pick-up.
An excellent experience for attendees. GroupMAX is designed to deliver a first-rate user experience for event attendees. When booking, they will arrive at a custom built webpage fully tailored for that specific event. Reservations can be made or modified easily via any web browser or mobile device. They can also view upgrades and travel information about the hotel or destination. Additionally, built-in social networking tools allow them to connect with fellow attendees leading up to, during and after the event.
Increased efficiency for hotels and organizers. Planners/PCOs and hotels will enjoy more peace of mind. Not only does GroupMAX allow them to manage room lists in a secure manner, mitigating the risk associated with manual entry, but it also will make much better use of all stakeholders' time.
Maximized revenue potential for hotels and the surrounding area. GroupMAX includes upselling tools that allow for a rapid boost in incremental revenue. This begins at the time of booking, when guests can easily upgrade their room reservation, and can be utilized leading up to the event or even after it. GroupMAX's integrated email marketing toolset can be used to push any offer to attendees, whether it is a promotion for their onsite spa or restaurant, or promotion of local events that often result in extended stays and more economic value for the city.
The opportunity for incremental revenue is particularly relevant for Crown Melbourne, as they have such an extensive variety of onsite channels in play. For a property that spans two city blocks and features a casino, countless restaurants, nightclubs, theaters and shops, there is no limit to what the property can achieve in terms of supplementary revenues.
"We're especially proud to kick off our relationship with Crown Melbourne," states Greg Pesik, CEO and president of Passkey. "They have quite an impressive property, and we will work with them to achieve new standards in their group business. This is a resort with absolute potential for unparalleled success with GroupMAX."
About Crown Melbourne
Crown Melbourne is Australia's leading integrated entertainment resort attracting approximately 18 million local, interstate and international visitors each year to its 560,000 square metre entertainment complex. The property features 1,600 guest rooms across the complex's three hotels - Crown Towers, Crown Metropol and Crown Promenade Melbourne – in addition to the Palladium, which is Australia's largest ballroom, a world-class convention centre, over 50 award winning restaurants and bars, international designer boutiques, 14 cinemas, two nightclubs and a live entertainment theatre. Crown Melbourne was built at a cost of $2 billion in 1997, and in the period from 1997 to 2014, a further $2 billion will have been spent to further enhance Crown Melbourne including building Promenade and The Crown Metropol Hotel, expanding the Mahogany Room and further enhancing the restaurant precinct in Crown Melbourne. Crown Melbourne is one of Victoria's leading tourism icons. For more information, please visit our website at http://www.crownmelbourne.com.au
About Passkey International, Inc.
Passkey (http://www.passkey.com) is the travel industry's leading hotel booking technology for meetings and events. The Company's cloud-based platform, GroupMAX, is used by thousands of hotels, destinations and meeting planners worldwide to manage the hotel accommodation process for events of every size. At the heart of GroupMAX is the ability for group guests to book their hotel rooms online in event-specific booking websites while enjoying multiple stay and upgrade options. With offices in the US, the UK and Singapore, the Passkey global network now includes over 90% of major US and UK Convention and Visitors Bureaus, as well as a wide range of hotels, casinos, resorts, meeting planners, corporations and meeting management companies.