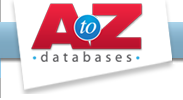 AtoZ is quickly becoming the premier job search, reference, and marketing tool. Sign up now to receive your iPad mini, on us!
-- Rakesh Gupta, President
Omaha, NE (PRWEB) December 18, 2012
AtoZdatabases, the leading provider of job searches, reference & marketing databases and job searches for public libraries, has just announced that it will be giving a free iPad mini to every new subscriber that signs up by December 31, 2012.
AtoZdatabases offers databases of 2.4 million job listings, 30 million businesses, 220 million consumers, and many more for as much as a 30% lower price than its competitors. Its triple-verified business profiles contain a wealth of information suitable for researching companies for business or employment purposes.
Now, as a holiday special, customers who subscribe to AtoZdatabases by the end of 2012 will receive an iPad mini for absolutely no charge!
AtoZdatabases' complete database of over 300 million records is suitable for:

Finding sales leads
Finding mailing lists
Job seekers
Finding relatives and friends
Small businesses looking to grow their businesses
Entrepreneurs looking to do market research
Students searching for internships
"AtoZdatabases is quickly becoming the premier job search, reference, and marketing tool for library patrons and small businesses alike. We are continuing to add new features, enhance our current ones, and use our customer's feedback to keep improving our product. Sign up now to receive your iPad mini, on us!" says Rakesh Gupta, President of AtoZdatabases.
*Minimum subscription $250 per month. Subscription agreement must be signed by December 31, 2012 and paid in full by February 28, 2013.
For a free 30-Day trial of AtoZdatabases, please call toll-free at 877-428-0101 or email Sales(at)AtoZdatabases(dot)com.
About AtoZdatabases:
AtoZdatabases, powered by DatabaseUSA.com, is a leading provider of job searches, reference, and marketing databases for public libraries, academic institutions, and government agencies across the United States.