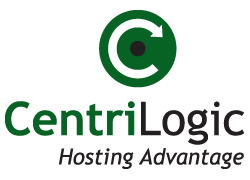 Toronto, ON (PRWEB) December 18, 2012
CentriLogic, a trusted global provider of IT outsourcing solutions, has extended its global expansion program with the announcement of a new data center in Hong Kong. The Tier III+ facility will be used to provide local and international customers with CentriLogic's full suite of Co-Location, Managed Services, Cloud Computing, and Hybrid Hosting solutions.
The expansion into Hong Kong was strategic to CentriLogic and necessary to fulfill the evolving IT outsourcing requirements of current enterprise customers and other fast-growing organizations throughout the entire Asia-Pacific region. Hong Kong is one of the APAC's fastest growing regions and is in close proximity to many established enterprises that rely on IT outsourcing strategies to support their core business activities.
"Many of our North American and European customers are expanding their global operations into the Asia-Pacific area and will require CentriLogic to continue supporting their worldwide IT infrastructure" commented Robert Offley, CentriLogic's President & CEO. "Our investment in Hong Kong will serve as a gateway for direct access to the many growing businesses and opportunities present throughout the rest of Hong Kong, Greater China, and the remaining APAC territories, while also supporting the immediate needs of our existing customer base."
In addition to offering CentriLogic's full suite of solutions, the data center will provide customers with N+1 redundancy in all aspects of the infrastructure, high availability, advanced security, and state-of-the-art green technologies with no single points of failure.
Customers will receive optimal network capabilities through carrier-neutral connectivity covering up to 95% geographical coverage of Hong Kong, combined with access to an extensive Tier 1 Global IP backbone. CentriLogic can also provide low latency connectivity options between Hong Kong and its existing facilities in North America and Europe, making Hong Kong an ideal Disaster Recovery site or hub for other hosting and cloud computing solutions.
The Hong Kong facility will expand CentriLogic's international footprint to six data centers in four countries, with additional expansion announcements planned for early 2013.
About CentriLogic:
CentriLogic is a trusted provider of international hybrid hosting, cloud computing, co-location, and data center solutions for organizations that gain advantage by outsourcing their hosting requirements, with global headquarters in Canada and data center facilities throughout North American, Europe and Asia. Unlike other hosting companies, CentriLogic uses insights derived from a customer-first philosophy to deliver a broad range of agile and elastic solutions designed to meet evolving IT infrastructure outsourcing needs.