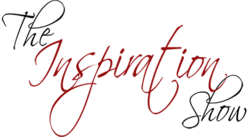 I had to transform my entire lifestyle before I could begin the healing process.
San Diego, CA (PRWEB) December 20, 2012
Mind Movies co-founder and Law of Attraction guru, Natalie Ledwell, announced the release of an episode of The Inspiration Show featuring medical miracle Betty Iams. Iams shares her incredible story of overcoming chronic disease and creating a supportive online community for thousands of individuals. Iams has a website that aims to increase awareness on the powerful effects of natural health care and visualization.
To watch the full episode, visit: http://theinspirationshow.com/index.php?25408&episode=146
Iams was diagnosed with primary progressive multiple sclerosis when she was 58 years old. Multiple sclerosis generally is considered untreatable and incurable. Determined to fight the neurological damage caused by the disease, Iams turned to natural treatment and self-healing strategies.
"My mother was also diagnosed with MS, so I was terrified when I first received the news," says Iams. "I had to transform my entire lifestyle before I could begin the healing process."
Iams turned to the work of various personal development and health experts to learn holistic practices to combat disease. Iams began a consistent exercise routine, mediated daily and visualized herself at optimal health. She also discovered Mind Movies as an effective tool for recovery.
"Mind Movies is wonderful because it is not just reading affirmations off a piece of paper," shares Iams. "It is exciting, and motivating, everything I put in my Mind Movie came true."
Iams started the website titled "Betty's House" in the beginning stages of her disease and released consistent reports of her progress and health. She published personal stories of her journey, the holistic practices she was utilizing and encouraged other individuals to do the same.
"I was not sure exactly what would happen when I created the site, but I was determined to create an inspirational community where others could receive free information and support," says Iams.
18 years after the diagnosis of Multiple Sclerosis, Iams lives symptom free and doctors can no longer find any trace of evidence that she ever had the disease. Iams continues to run the website "Betty's House" to spread her knowledge of self-healing. Iams has also written multiple books with powerful advice for overcoming chronic disease.
Over 1 million people worldwide have already received Natalie Ledwell's free pre-made Mind Movies, which are dynamic moving video vision boards that help viewers visualize and achieve their desires and goals faster and easier than they ever thought possible.
To find out more about Mind Movies and to download 6 free pre-made Mind Movies, visit: http://mindmoviestv.com
About Mind Movies:
Founded in 2007, Mind Movies' mission is to help empower people from all over the world to visualize their goals and manifest their greatest dreams and desires. Mind Movies has touched the lives of over 1 million people around the world and is headquartered in downtown San Diego, California.
Company Contact Information:
Mind Movies
Media Relations
113 West G Street #122
San Diego, CA 92101
http://mindmoviestv.com