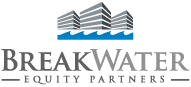 "Our client was preparing to file bankruptcy until he hired Breakwater and we performed an exhaustive analysis and demonstrated a feasible workout alternative. We managed to avoid bankruptcy and allow our client to survive this misfortune." - Phil Jemmett
Lake Havasu City, AZ (PRWEB) December 18, 2012
Breakwater Equity Partners, a commercial real estate workout and investment firm, announced today that it has successfully restructured a $183MM portfolio of primarily retail properties located in six states. As part of the restructuring, Breakwater Equity Partners acquired and then sold a Lake Havasu, AZ mall known as "The Shops at Lake Havasu." The sales price of the mall was $16.5MM.
The Shops at Lake Havasu was competed in September, 2008, and the recession hit as the project opened. The center includes 704,164 square feet of retail space located on Hwy 95, across from the Havasu airport. JC Penney, Dillard's and Wal-Mart anchor the center, and the junior anchors include Michael's, Ultra Star Cinemas, PetSmart, Kirkland's Stores, and Famous Footwear. Leasing activity at the property slowed during the national recession; the property then became embroiled in litigation over lien priorities and other issues. All litigation has now been settled through the loan workout and sale.
"We believe this property has a bright future," said Randy Rivera, principal at Havasu Center Partners, LLC, the new owner of The Shops at Lake Havasu. "While the Lake Havasu market is still rebounding, we are confident that a strategic repositioning of the property will make it a fruitful investment. We are looking forward to bringing new business to Lake Havasu City and enhancing the local economy."
Breakwater Equity Partners was hired in 2010 by a Tennessee-based retail developer to restructure its multi-state portfolio. The properties were scattered throughout the United States, including Tennessee, Arizona, Wyoming, Montana, Iowa, and Alabama. The portfolio included three power centers, two projects under development, The Shops at Lake Havasu, and various other assets.
"This sale is the culmination of a two and a half year workout process," said Phil Jemmett, CEO of Breakwater Equity Partners. "This portfolio of properties presented a number of challenges. It was under water by more than $100MM, there were eight different lenders involved in the negotiations, and seven law firms represented the various parties. Getting all of the parties to agree on an acceptable resolution was arduous. Our client was preparing to file bankruptcy until he hired Breakwater and we performed an exhaustive analysis and demonstrated a feasible workout alternative. We managed to avoid bankruptcy and allow our client to survive this misfortune."
About Breakwater Equity Partners
Breakwater Equity Partners, a San Diego-based commercial real estate workout consultancy and investment firm, has extensive experience handling over 200 engagements with loan values in excess of a $3B. Breakwater has devised a unique, multidisciplinary approach to uncovering and resolving distressed assets. Breakwater's professional team combines legal, financial, economic, banking, tax, and regulatory expertise to devise customized strategies for each property regardless of market (primary to tertiary), asset class (office, retail, multi-family, industrial, flex, land) or loan type (portfolio or CMBS). For more information on Breakwater Equity Partners, please call 858-490-3630 or visit http://www.breakwaterequity.com.