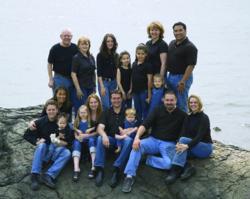 Our new Friends and Family Discount makes it easier for families to travel together and experience this beloved and fabled island, Ireland
Albany, NY (PRWEB) December 20, 2012
Celtic Tours World Vacations is excited to announce a new travel discount that is geared for families traveling to Ireland and Italy. Their new travel discount is called "Friends and Family Discount" and offers up to 8% discount on any escorted tour 6 nights or longer to any of the destinations they serve.
"We expect to see a lot of families traveling to Ireland in 2013 to take part in The Gathering," states Sandra Thomas, Executive Director of Marketing and Sales at Celtic Tours.
The Gathering is a year-long opportunity for travelers to connect with Ireland, a nonstop series of events and festivals that will bring all aspects of Ireland – culture, music, the arts, sports and heritage – to glorious, indelible life.
"Our new Friends and Family Discount makes it easier for families to travel together and experience this beloved and fabled island, Ireland -- as well as all of the other destinations we serve," Thomas said.
Travelers with Celtic Tours will save 8% on land on any escorted motorcoach tour 6 nights or longer when six or more family or friends travel together on the same tour. For tours 5 nights long, six or more family and friends will save 5% off of the land when traveling together. These discounts cannot be combined with any other discount, coupon code, group travel rate, etc.
Travelers are urged to contact their local travel agent to book their Friends and Family Discount to travel with Celtic Tours World Vacations. Celtic Tours is delighted to refer travelers to travel agents. To receive a travel agent referral, please call Celtic Tours at 1-800-833-4373.