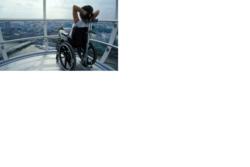 Kent (PRWEB UK) 18 December 2012
Advance planning is something that you cannot get away from if you are planning to fly with a disability.

Visit your doctor. You will need to get the "go ahead" to fly from a doctor.
o Talk about extra medication that needs to be taken with you for during the flight and for regular medication that might be needed for the disability.
o If accompanying someone, find out about administering medication if it becomes necessary to do so.
o Find out what to do for medical help when abroad and the necessary contact numbers.

It is recommendable to use a travel agent, as they can do so much to help with the necessary arrangements needed for disabilities.
o Inform the travel agents of everything needed for your disability, Hotel access, room access, transport while abroad, dietary needs, bathroom and toilet facilities.

Do research for local groups with similar disabilities and how they function in the area visiting. Research about the local area and restaurants and cafés that will have the accommodation to cater for equipment needed for your disabilities.
Keep communication about access for on the plane etc, so that you are fully equipped with all the information needed without feeling uncertain and therefore unsettled. Flying can be unsettling generally, so keep in contact with the travel agents and keep copies of any communication.
Everyone flying has to undergo some sort of security check. There are some exceptions for certain disabilities. Find out your rights about your disability and airport checks.
On the day of flying, arrive much earlier than recommended to cater for any unforeseen hiccups. This allows enough time to rectify any of these.
Luggage Superstore' s established site is in West Kingsdown, Kent. Their aim is providing competitive prices of the highest quality luggage and top caliber Customer Service for online luggage shopping.
Trina Chee-a-kwai
Luggage Superstore
01474854666
Email Information