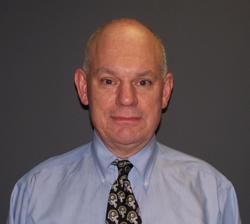 Pittsburgh, PA (PRWEB) December 17, 2012
Dr. Michael C. Stypula replaces missing teeth with implants as a long term solution to the loss of teeth. However, if the bone loss is too great in the area where the implant is desired, the implant cannot be surgically installed. In this situation, a dentist will discuss with the patient the option of a bone grafting procedure to augment the existing bone. This procedure makes it possible to do implant surgery in the future.
Bone deterioration begins almost immediately upon the loss of a tooth. This is because the root of the tooth that was stimulating the bone to regenerate is no longer there doing its job. Implants made of titanium stimulate the jaw bone in much the same way natural teeth do. However, if the time between the tooth loss and the implant surgery is long enough, the jaw bone may have dissolved away so much that there is not enough to hold the implant. This is where a bone grafting procedure enters the picture.
The existing bone can be augmented through a bone grafting procedure. An incision is made in the area where the restoration is to occur and the bone material is surgically installed. A dentist may use an autogenous graft, an allograft or a xenograft. The area is then stitched up and allowed to heal. Most patients need to allow the area to heal for about six to nine months before other invasive procedures such as implant surgery can be done.
Once the restoration is completely healed, a single implant or even several can be surgically installed by a dentist to replace the missing teeth. In addition, the amount of jaw bone has increased so that the sunken appearance of the face is improved. For additional information on the bone grafting procedure and dental implants, visit http://www.pittsburgh-periodontist.com.
Dr. Michael Stypula is a Periodontist offering patients personalized dental care for Pittsburgh, Pennsylvania. Dr. Michael Stypula graduated from St. Bonaventure University and received a BS in Biology. He then attended Temple University School of Dentistry, where he was awarded his Doctor of Dental Science (D.D.S.) degree. At the University of Pittsburgh, School of Dental Medicine Dr. Stypula received his training in periodontics and implants and earned his degree of M.D.S. Dr. Stypula is part of one percent of dental professionals providing the most recent FDA cleared laser procedure for gum disease and periodontal treatment. His practice is dedicated to oral health. To learn more about and their dental services visit their website at http://www.pittsburgh-periodontist.com and call (412) 348-8833.