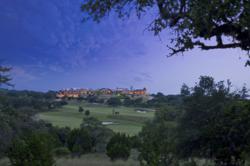 "Cordillera Ranch is perfectly positioned to reap the rewards of the state, and the nation's, real estate recovery."
San Antonio, TEXAS (PRWEB) December 19, 2012
Between 2007 and 2008 the housing market experienced a nationwide collapse that dramatically impacted home values and mortgage rates. Though Boerne, San Antonio and Austin all slowed considerably during the downturn, the downturn in this area was not nearly as severe as the rest of the country, which has helped shorten the recovery time.
The good news is that Texas -- particularly the San Antonio area -- is ahead of the curve in terms of economic recovery. The third quarter boasted 14.2% more home sales in Texas than the same quarter last year according to Metrostudy vice President, Jack Inselmann. Cordillera Ranch [Cordillera Ranch Experiencing Uptrend in new home construction and lot sales, northwest of San Antonio, near Boerne is experiencing a similar uptrend. New home construction activity is up with 29 homes currently under construction and another 26 in design review, according to Charlie Hill, Vice President of Marketing and Development for Cordillera. Lot sales activity is also up from 2011, with 54 lots sold in the community through the first 12 months of 2012, compared to 47 for the same period last year.
Hill goes onto to elaborate, "We attribute these positive trends to not only the national receovery of the real estate market, but also to job growth in the area, which has been driven by the Eagle Ford Shale field, which has drawn several large corporations to relocate to San Antonio. "Cordillera Ranch's amenities, surrounded by 8,700 acres of unparalleled Hill Country terrain offers a lifesteyle that just cannot be matched. "Cordillera is located just 15-20 minutes from San Antonio's new energy corridor in northwest San Antonio," concludes Hill.
There seems no doubt that the San Antonio area is positioned to be the leader within the State that all experts on the topic of recovery say will lead the U.S. out of the real estate recession, with Cordillera Ranch perfectly positioned and located to reap the rewards of the recovery.
Cordillera Ranch is located in the beautiful Texas Hill Country and is away from city life, yet close enough to the comforts of everyday luxury living. Just 20 minutes from San Antonio airport. World-class shopping and entertainment are only 16 minutes away with nearly 4.5 million square feet at The Shops at La Cantera.