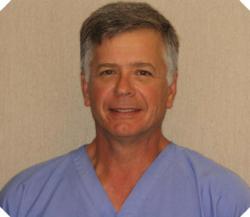 Corpus Christi, TX (PRWEB) December 18, 2012
Tilman Richards D.D.S., uses the CEREC system to restore broken teeth, fill cavities and replace old metal fillings with ceramic restorations. The entire process is done in-office in a single dentist appointment. The dental restorations are made of a ceramic material, which is color-matched to the patient's natural teeth. A special camera and computer, as well as a milling machine, are used during the procedure.
CEREC is an acronym of the words that describes the system. Chairside is because this technology happens right in the dental chair. Economical refers to the time and cost saved for the patient and the dentist. Restorations refer to the teeth that are being fixed. Esthetic has to do with the tooth-colored restorations that give an esthetically pleasing look to the smile. Ceramic is the material used, because it mimics the look and functionality of natural teeth.
The CEREC Acquisition Unit begins with a camera that digitizes a 3-D picture or impression of the tooth. The medical-grade computer turns the picture into a virtual model of the tooth so that a virtual restoration can be designed by the dentist. The virtual restoration design is sent to the milling unit where an individually selected block of ceramic material is inserted. The block is milled to the specifications of the designed restoration, which takes anywhere from eight to 18 minutes. The completed restoration is polished to match the natural teeth and bonded into place.
The CEREC system replaces the need for the impression material that had to be held in place while it hardened, and also replaces the need to send the impression to a lab to have a restoration created. There is no need for a temporary restoration or for a second dental appointment to have the permanent restoration bonded to the tooth. This system makes getting a tooth restoration, whether it is a filling or a complete crown, a one-appointment process. To learn more about the CEREC system, visit http://www.corpus-christi-dentist.com.
Tilman Richards, DDS is a general dentist offering patients personalized dental care for Corpus Christi, TX since 1984. Dr. Richards graduated with honors from Sam Houston State University with a Bachelor of Science in biology, and he attended Baylor Dental School in Dallas where he received his degree as a doctor of dental surgery. He is also a member of the American Dental Association, Texas Dental Association and Nueces Valley District Dental Society. Dr. Richards is part of one percent of dental professionals providing the most recent FDA cleared laser procedure for gum disease and periodontal treatment. To learn more about Tilman Richards, DDS and his dental services visit his website at http://www.corpus-christi-dentist.com and call (361) 238-2373.