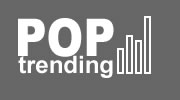 The fastest rising star, 20-year-old actress Selena Gomez who ranked #19 for the year overall, has recently climbed to #10 in daily polls
Philadelphia, PA (PRWEB) December 19, 2012
PopTrending.com today announces the release of its year-end compilation of the top 100 most famous people of the year 2012. The website ranks the popularity of celebrities and public figures daily, by analyzing data from numerous Internet sources including major news outlets, social networking sites, search engines, and hundreds of popular websites. The year-end list is the aggregate of all of the data collected throughout the year.
Unsurprisingly, Barack Obama tops the list with the highest rankings in both news and web, and the fourth highest social rank, making him the overall most trending person of the year. Justin Bieber came in a close second, with the #1 social score, followed by Mitt Romney, Rihanna, and Lady Gaga.
The fastest rising star, 20-year-old actress Selena Gomez who ranked #19 for the year overall, has recently climbed to #10 in daily polls. Also rising quickly, singers Harry Styles, Liam Payne, Niall Horan, and Louis Tomlinson of the Boy Band One Direction, all made it into the top 100.
Mitt Romney's popularity has been on a steady decline after the election, dropping from an overall position of #3 for the year, he's now trending #37 in daily polls. Interestingly, while his name still appears frequently in the news (ranked #2 today), his social scores have fallen drastically (ranked #18 for the year, down to #73 today).
Be on the lookout for Jason Derulo and Jordin Sparks in 2013. Although they didn't make the list for 2012, the power couple appears to be on a steady incline as we move into the new year. Also watch out for newcomer actress Jennifer Lawrence, who has ranked #62 in recent weeks.
PopTrending.com uses a proprietary algorithm to calculate daily popularity scores for hundreds of celebrities and famous public figures based on dozens of metrics including frequency of appearance in the news, activity on social networking sites, popularity in search engines, and presence in popular web content.
For more information on please visit http://poptrending.com.