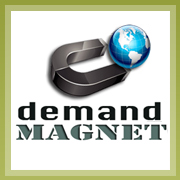 Use guest posts to build high ranking backlinks and simultaneously leverage the traffic enjoyed by authority websites.
Corydon, Indiana (PRWEB) December 21, 2012
There's a rising trend in internet marketing leveraging guest posts as a method to build authority for a business or brand. Gone are the days when submitting articles to ezine directories was enough to generate high ranking pages or hundreds of backlinks. Not so disappointing is the fact that the junky, spammy strategy of spinning content to dump into article directories has greatly diminished, too.
Bloggers can still use ezine directories to build backlinks by including keyword rich links in the article or resource box. The problem is that there are far fewer content farms hosting these articles. Article marketing which uses the more common ezine directories offers only a slight possibility that an article will rank highly in search results. Basically, the main positive result is a backlink. Unfortunately the link probably won't carry much weight passed on from the hosting directory.
Guest blogging offers a far more effective result in driving traffic to a website than does article marketing. The reason is that the guest poster benefits from the traffic to the host website. Sure, the hosting editor may require an original article, but that isn't always the case. The fact is that even a single article has a greater chance of being seen by more eyes than articles submitted to ezines.
Guest posts which are informative and compelling help foster trust between the website visitor reader and the guest post contributor. Readers are inclined to click on the author's website link to find out what else she has to offer. That translates into more warm web traffic to the guest poster's website plus there is a link from a relevant authority website.
Visit DemandMagnet.com to learn how to find guest post opportunities on high traffic blogs. Get more out of your content marketing efforts while saving tons of time and effort with guest blogging.