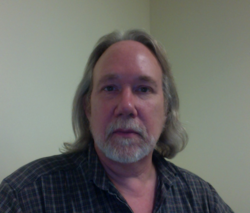 His 90+ minute Q&A Informational Teleseminar is available from his home page at http://kwanyinhealing.com. His book, "Getting Unstuck: Healing your Life," will be available later in 2013.
Munnsville, NY (PRWEB) December 18, 2012
Tim Emerson, who does both Reconnective Healing and The Reconnection in his practice, Kwan Yin Healing, will appear on "Talk Story Radio and TV" Wednesday, Dec. 19, 2012, at 1:00 p.m. EST. Listeners are invited to join the discussion by calling (646) 716-6726 during the 45 minute interview. A rebroadcast will be available after the event as well, and both can be accessed at http://www.blogtalkradio.com/talkstoryradio/2012/12/19/talk-story-radio.
Host Julia Widdop requested the web cam interview. "Talk Story Radio" regularly features interviews and readings with authors, storytellers, inspirational speakers and healers. Emerson has also contributed a guest blog post to appear on Talk Story TV's "Showcase of Guests." A web TV version of the interview will be broadcast Dec. 22 at 2:00 p.m. EST, with a rebroadcast available afterward, at Talk Storytv.com, TVbackstory.com, and ShowcaseofGuests.com
Tim Emerson started working with energy healing in the early 80s and quickly found himself surrounded by spiritual friends and partners. He meet medium June Burke through friends and had a reading with the seraph Julian. He travelled to meet and work with NYC psychic healer Elizabeth Stratton. He learned yoga, studied T'ai Chi with master T.T. Liang, taught at the Delphi Healing Arts Center in Syracuse, NY, and studied the power of sound healing.
But it was the work of L.A. chiropractor Eric Pearl that really brought light work home for Tim. In 1993, Dr. Pearl's patients started reporting that they had felt his hands, even though he hadn't touched them, and shared that they saw other people in the room who weren't physically there. His patients soon reported receiving miraculous healings from cancers, AIDS-related diseases, epilepsy, chronic fatigue syndrome, rheumatoid and osteoarthritis, birth disfigurements, cerebral palsy and other serious afflictions. And then he realized this could be taught. Dr. Pearl's story is told in Pearl's book, published in 36 languages, "The Reconnection: Heal Yourself, Heal Others."
A spiritual friend's experience of overwhelming positive good feeling got Tim interested in trying "The Reconnection." When he did, he felt intense energy, and then a gentle but firm hand on his stomach, steadying him. There was a golden cord going through his body to his spine. A large hand wrapped around the base of his spine, and another grasped the cord, and the hands pulled down on his spine and up on the cord, hard, very hard, while the hand steadying me held me down. He felt a flood of good feeling, and the pain in his back from degenerative disc disease was gone. A few months later, at an annual physical, his doctor confirmed by reflex test what had seemed impossible—no signs of degenerative disc disease.
A few months later, Tim went through Level I/II training (Reconnective Healing) and Level III training (The Reconnection), and started doing local sessions. The results were immediate and surprising. His clients were relieved of asthma, months long abdominal pain, severe muscle fatigue, migraines, and even recovered from head trauma doctors expected would never heal. Like Dr. Pearl's patients, Tim's clients sometimes shared spiritual experiences from their sessions, from feeling like they had been touched to seeing others who weren't physically present. They also shared emotional healings, from feeling inundated with positive thoughts to working their way through painful experiences with divorce and childhood abuse to finding their PTSD had calmed. Another client's chiropractor was amazed when, a year after her auto accident had left her neck damaged, suddenly it shifted back into place (C1), and her high blood pressure had dropped to normal.
Kwan Yin Healing was founded in January, 2012, to address Emerson's growing healing clientele. Since then he has instigated a number of new initiatives, including a "Healing for Healers" open discussion forum, "A Healer's Café" blob, and starting in January 2013, a "Healers' Voices" series featuring guest healers from a wide range of alternative healing approaches. His 90+ minute Q&A Informational Teleseminar is available from his home page at http://kwanyinhealing.com. His book, "Getting Unstuck: Healing your Life," will be available later in 2013.