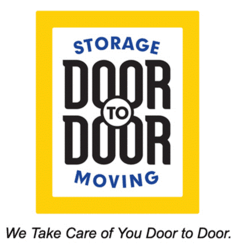 We want the troops to know we are thinking of them and will continue to do so.
Kent, WA (PRWEB) December 18, 2012
Door to Door Storage, Inc. is sending care packages to troops this holiday season serving in our Armed Forces as part of its "Door to Door™ Cares: Supporting Our Troops" program. Employees of the portable storage company also participated in National Letter Writing Day, held on December 7, 2012, by creating hand-written notes to show their appreciation for the service and sacrifices made by U.S. military personnel.
"Since 2009, the Door to Door team has been committed to showing support for our troops by creating care packages and writing letters," said Tracey Kelly, Senior Vice President of Sales and Marketing for Door to Door Storage®."We sincerely hope this will help our soldiers cope with the time spent away from their families, especially during the holidays."
This shipment will include 23 APO cases along with letters penned by employees. It brings the overall total of APO cases shipped since the effort began to 63. The cases are filled with a variety of familiar comforts from home that range from Starbucks Via®, powder drinks, protein bars to personal luxury items. Every shipment includes letters and cards created by Door to Door employees and their children to provide words of encouragement and thanks to members of the military for their service and dedication.
"We feel honored to participate and have the opportunity to show support for the men and women serving in the military," said Robert Hall, Door to Door National Sales Manager. "We want the troops to know we are thinking of them and will continue to do so."
The U.S. military troops of the White Falcon 2/325 AIR 82nd Airborne Division led by Sergeant and EVAC Team Leader John F. Gagnier from Headquarters located in Fort Bragg, North Carolina will be the recipients of the care packages. Bonds have been forged over the years as the troops have communicated their appreciation of the care packages by reciprocating with letters and signed photos.
"Each of us at Door to Door sends heartfelt wishes to the men and women of the military during this holiday season," said Kelly.
About Door to Door Storage, Inc.
Since 1996, Door to Door Storage, Inc. has helped people across the nation with their moving and storage needs. An industry pioneer, Door to Door was the first portable storage and moving company to provide customers with a convenient, secure and cost-effective alternative to traditional self-storage and household moving. Using an environmentally-friendly container design, Door to Door provides customers with a personalized experience for temporary or long-term moves.
Door to Door operates storage centers in more than 61 U.S. metropolitan markets and offers moving services in 34 states. The corporate headquarters is located in Kent, Washington. For more information, visit the company website at http://www.doortodoor.com.