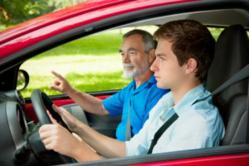 Toronto, Ontario (PRWEB) December 19, 2012
These insider secrets from icandrive.ca will help parents and teens to find the best car insurance rates available and make the process of getting a driver's license a little easier on everyone.
Take an Accredited Driving Course
The best place to start when it comes to getting cheap car insurance quotes for teenagers is to ensure every new driver takes a driving course at an accredited driving school. This will increase the driver's skill and help them to qualify for discounts when shopping around for car insurance quotes online or elsewhere.
Driver education is the best way to keep rates down, and also gives parents of new drivers more peace of mind knowing their child has the best possible driving skills. They will be less likely to get traffic tickets or become involved in accidents. Remember to choose an accredited driving school, or the insurance company may not accept it for a discount.
icandrive.ca has compiled a list of driving schools in addition to other useful driving resources including G1 practice test, Class 7 Alberta test, Class 7 Practice Test for Saskatchewan and many more, which can help first time and experienced drivers learn how to drive in Canada in an efficient manner with a focus on exactly what you need to know to be a successful, licensed Canadian driver.
Good Students Save
There's one more reason for teens to keep their grades up. Most car insurance companies will offer a discount to students who maintain a certain grade average. This discount can be considerable and result in cheap car insurance rates not available for teens any other way. In most cases a transcript from the school is required for this discount.
When seeking car insurance quotes, be sure to find out if the Good Student discount is available and what average the teen driver must maintain to qualify. It's also important to know that in most cases the discount must be re-qualified for each year on renewal, so the grades must be maintained to continue receiving cheap car insurance rates.
Buy the Right Car
It can be hard to find cheap car insurance for teen drivers even without adding in a car that is expensive to insure in the first place. Remember that there are two basic factors in car insurance rates: the car and the driver. Since teen drivers are already more expensive to insure, it's vital to pick a car that gets better rates.
When shopping for a car for a new driver, take into account how much that car will cost to insure. High value cars, sports cars and SUVS are often more expensive to insure. Shopping for car insurance quotes online makes it easy to get multiple quotes for a variety of car options quickly and easily. Make it part of the car buying process so that there are no surprises on the insurance bill.
Keep a Clean Record
The key to cheap car insurance for teenagers is to keep a clean driving record. While traffic tickets and accidents increase rates for all drivers, for teens they can have an even bigger impact. It's vital the young drivers be extra cautious and avoid any actions that could result in a ticket or an accident.
A clean record will ensure that teen drivers get lower rates over time and avoid sudden increases. When shopping around for quotes, a clean record makes all the difference in getting the best rates available, especially for teens.
Cheap auto insurance in Ontario is an option for teen drivers, and insiders know that keeping a clean record, qualifying for discounts, and making smart car purchases are the best way to find them.
About icandrive.ca
icandrive.ca helps Canadian consumers connect with insurance brokers and agents to get the lowest possible insurance rates. Compare insurance rates from over 30 insurance companies through our compare a quote tool. Our business is dedicated to providing the most up to date and useful insurance related information to Canadian drivers. By showing how and where you can save money you can benefit from all the available savings and pay less for your insurance coverage.