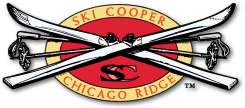 With an additional 8-12" that fell on top of our base in the last week and more snow on the way, conditions are getting better every day.
Leadville, Colorado (PRWEB) December 17, 2012
Ski Cooper announced today that they will open with plenty of snow this Friday, December 21, 2012 for the 2012-2013 ski season. 100% of its lifts and ski runs will open at 9:00 a.m. and close at 4:00 p.m. "With an additional 8-12" added to our base in the last week, and snow expected throughout the week, conditions are getting better by the day," said Ski Cooper spokesperson Bob Casey.
Ski Cooper's well-known ski school will be open for lessons Friday through the end of the season for kids, adults, never-evers, snowboarders and skiers. Telemark lessons are available as well. Ski Clinics, such as the popular Back Country Basics Avalanche Class, will be announced at a later date.
As snow conditions improve, adventure back country skiers and snowboarders can still make reservations for Ski Cooper/Chicago Ridge snowcat ski tours, along with Ski Cooper's new Ski & Stay Gourmet Backcountry Package. For more information, visit our website, follow us on our social media sites, or contact Ski Cooper at 719-486-2247.
Those needing ski and snowboard equipment will be able to hit Ski Cooper's rental and retail store located at the base of the mountain. Rentals are included in some ski and snowboard lessons packages, and visitors can get information about rental pricing, ski school and lift tickets on the website.
According to the NOAA weather forecast over the next few days, Ski Cooper can expect up to an additional 12" of new snow making conditions for the weekend the best all season.
# # #
About Ski Cooper
With its base at an altitude of 10,500 feet, a summit at 11,700 feet, Ski Cooper offers 2,400 skiable acres of world-class, affordable skiing, snowboard, tele-skiing and snowcat skiing in heart of Colorado's Rocky Mountains near historic Leadville.

Elevation: Base: 10,500 Ft.
Summit: 11,700 Ft.
Vertical: 1200 Ft.
Skiable Acres: 400 Lift served
Skiable Acres - Snowcat Tours: 2,400 acres (Chicago Ridge)
Trails: 26 Total: 30% Beginner, 40% Inter-mediate, 30% Expert
Ave Snowfall: 250 Inches per year
Longest Run: Trails End 1.4 Miles
Ski Cooper is Colorado's fifth oldest ski resort whose rich history embraces the Leadville Silver Boom, the 10th Mountain Division's training for World War II, and more. Ski Cooper - come out and play. http://www.skicooper.com