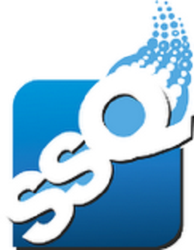 Hartford, CT (PRWEB) December 18, 2012
StructuredSettlement-Quotes.com, an innovative solutions provider for selling structured settlements, has today announced the firm has earned an A+ rating from the Better Business Bureau. This is a singular achievement for any company, but is especially rare within this industry.
The Better Business Bureau operates as a nonprofit organization dedicated to protecting consumers from predatory, subpar or "shoddy" businesses. The organization is "Committed to the principle that fair business practices are good for both buyer and seller and that the vast majority of buyers and sellers are honest and responsible."
The BBB provides consumers with direct information on a tremendous range of companies and factors about those companies. These include complaints from customers, whether those complaints were answered and help in resolving issues with companies. In addition, the ethicality of companies, warnings concerning fraudulent or unethical businesses and smart buying information are also provided by the Better Business Bureau to consumers.
As such, it is very important for organizations to earn a high score. The rating given by the BBB directly reflects a company's honesty, integrity and ethics. However, earning that coveted rating is very difficult, and many companies never achieve it.
StructuredSettlement-Quotes.com is very proud to have earned an A+ rating with the BBB, which is a truly rare occurrence within this industry. Numerous other companies have questionable histories and ethics, including dropping contracts just before the court date or making very low offers when buying settlements. The fact that StructuredSettlement-Quotes.com has earned the highest possible rating from this august organization is a testament to the firm's commitment to honesty, integrity, transparency and providing their clients with the highest quality, most accurate information possible so they can make an informed decision regarding their settlement sale.
To learn more about StructuredSettlement-Quotes.com or to let companies compete for a payment purchase, visit https://www.StructuredSettlement-Quotes.com.
About StructuredSettlement-Quotes.com: Built on customer service and the principle of putting client interests first, StructuredSettlement-Quotes.com has built a reputation for innovation, quality and honesty since its inception in 2007. The company specializes in providing clients with the means to sell lottery winnings, structured settlements, annuity payments and more.