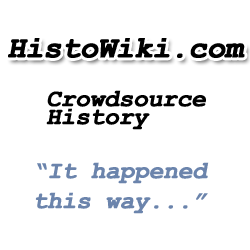 It's a fascinating thing to be chronicling the history of Social Media, and see how far it's come in only 10 short years
Austin, Texas (PRWEB) December 18, 2012
Histowiki.com today published it's latest timeline, "the History of Social Media". Although social media still feels like a new craze, it's now been in the public eye for well over a decade now, since Friendster's launch in 2001. Twitter, first launched in 2006 at the time a confusing 140 character max "mini-blog" app, is now over 5 years old and has changed the way the world gathers first hand accounts and truly up to the minute news.
"It's a fascinating thing to be chronicling the history of Social Media, and see how far it's come in only 10 short years," says curator Jay Turner.
In 2010, social media's influential reach extended into even cinema, as Aaron Sorkin's The Social Network won 3 Motion Picture Academy awards. That same year, Facebook eclipsed 500 million active users, only 18 months after it hit the 200 million active user mark.
HistoWiki.com is a site dedicated to curating ongoing histories in the traditional form of timelines. They are currently in Beta testing, and accepting new enthusiastic curators who have a passion for the historical significance of thier favorite topics. Anyone can also add to the curated timelines by simply suggesting new data or sources in the comment section, and anyone doing so gets a contributing citation as a reward. To date there have been timelines on everything from B.B.S. Door Games to a timeline about the Curiosity Mars Project.