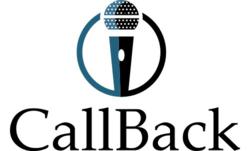 "Laughing all the way to the bank" can take on new meaning for many non-profit organizations and charities.
Calgary, Alberta (PRWEB) December 27, 2012
Many non-profit organizations and charities are gearing up for a competitive fundraising season. Ensuring a great evening for the guests can in turn create financial success for the cause. The phrase "laughing all the way to the bank" can take on new meaning when organizing a professional entertainment component a fundraising event.
"When organizations work with us, we understand that having all the critical components organized for their entertainment can generate more revenue for the charity," CallBack Corporate Entertainment Inc. President, Judy Sims explains. "For example, when we book a world-class auctioneer, we include the ringers so that the event organizers don't have to focus on encouraging the bidding from their own friends, clients or suppliers attending the event. It is this professional touch and attention to detail that alleviates volunteer work and can up the ante on the fundraising. CallBack works with the organization to make sure the entertainment fits into their budget and is tailored to their needs."
One of the most popular formats for fundraising is a dinner and a show. Post dinner entertainment can feature one, two or three man comedy show, a magician or even a hypnotist.
Other touches event planners can consider are the availability of an agency's comedians, specialty acts or auctioneers for media interviews. Professional acts can be publicized in advance of the event, which can increase the awareness of the organization. In some cases, this press coverage could help sell event tickets or even lead to a potential donor making a contribution.
There are many ways to leverage reputable and professional entertainment before, during and after a fundraising event. All of which will ultimately benefit the cause.
###
CallBack Corporate Entertainment Inc. is Canada's premier booking agency dedicated to quality entertainment for a variety of occasions. For more information, visit http://www.callbackent.com.
Media Contact:
Judy Sims, President
403-532-7601