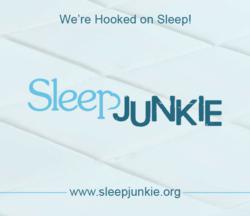 Tempe, AZ (PRWEB) December 18, 2012
Mattress information blog SleepJunkie.org announces launch, stating a mission to aid shoppers in their search for the best mattress options and better sleep.
As with many other purchases these days, consumers are researching mattresses and sleep products more and more, before making the commitment to buy. Quite often, this research is conducted by searching internet forums, consumer review websites, social media, and blogs.
With the purpose of making this product research process a little easier, SleepJunkie.org has launched. The website's format will be that of a blog, with posts occurring on a daily to weekly basis. An interactive commenting feature will allow people to share their own experiences and add to the conversation.
In terms of topics, readers can expect a range covering individual mattresses and mattress types, mattress brands, and details about bedding and sleep products. These will include assessments of third party reviews, first party reviews, and releases on new technologies and industry innovations. The blog will also offer buying guides and tips from professionals on choosing the best mattress.
As a preview of the planned topics and niche, Sleep Junkie just released their initial post, titled "National Sleep Foundation Poll Reveals the Best Mattress Options". This post covers recent polling conducted by the foundation, which asked consumers about priorities in purchasing decisions and factors affecting comfort. Results indicated that unsupportive mattresses are the biggest cause of sleep discomfort, among many other surprising and expected findings. The write up serves to bring industry news to shoppers in a digestible format.
Upcoming posts will include tips for selecting mattresses to beat hip and back pain, and reviews of big-name mattresses, toppers, and pillows. Readers can subscribe to the website's email newsletter or Twitter feed to receive new post updates. As the blog gains popularity, editors plan on conducting polls on the website and utilizing social media tools to deliver the most desirable desirable content to readers.
SleepJunkie.org is a blog dedicated to all things sleep, from mattresses, bedding, to sleep research and more. With a focus on making mattress research easier, the website offers independent assessments and reviews of the latest brands and technologies. Readers also enjoy timely updates on mattress-related news and expert help in selecting the best mattress to fit their needs and lifestyle.