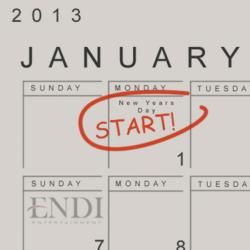 I chose to write a blog that helps empower people in setting up goals and actually attaining them.
San Diego, CA (PRWEB) December 18, 2012
San Diego chiropractor Dr. Marc Gottlieb often has a waiting list to get into his "Life Within Chiropractic" office, but it is not just to receive a chiropractic adjustment. Dr. Marc is also a very inspirational speaker and educator to his practice members and a coach to many chiropractors that he mentors to achieve higher levels of success in their practices. Dr. Gottlieb's latest blog post sheds some light on why New Year's resolutions often do not work and includes steps an individual can take to plan and follow through with successful goals.
When asked why he chose New Year's resolutions as a topic Dr. Marc replied, "I've had countless practice members start resolutions and fall short in completing their true goals. I chose to write a blog that helps empower people in setting up goals and actually attaining them. Dr. Marc added, "I have a close friend who works on the corporate level for a fitness company and they make more money in January than the rest of the year combined, because all of the "one time New Year's fitness customers" who sign up for the year and pay in advance to get a discount. Most of these new members never end up using their membership. I'd like to improve these statistics for my readers worldwide as well as my San Diego chiropractic practice members."
Based on different statistics throughout the United States over 40% of Americans make resolutions for each New Year. Most fall short of realizing those resolutions for many different reasons. Based on a variety of surveys conducted only about 8% of people who make resolutions are successful while the other 92% fail by the middle of January. Dr. Marc Gottlieb goes further than discussing the time it takes to form or break a new habit in his blog; he also explains why resolutions often do not work and why he believes, when one sets a goal it is more likely to succeed. "In my blog I talk about setting and achieving authentic goals versus how to set a New Year's resolution," concludes Gottlieb. People can visit Marc Gottlieb's "Goal Setting" Blog on the Life Within Center website.
About Marc Gottlieb:
Dr. Marc Gottlieb graduated from the University of California, San Diego with a bachelor's degree (honors) in Psychology. After this, Dr. Gottlieb attended the esteemed Palmer College of Chiropractic West in San Jose, CA, receiving a doctorate of Chiropractic degree in 1999. With a diverse background in education and athletics, Dr. Gottlieb provides incredible chiropractic education and inspires others to achieve maximum health, success, and balance in life.