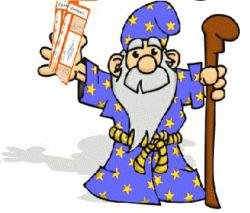 Ardsley, New York (PRWEB) December 19, 2012
The holiday season is here, and for those last minute shoppers special deals can still be found. A perfect gift to give is tickets to a concert, sports game, or even the theater. Event tickets can lead to memories that last a lifetime. For example, tickets to a NFL week 17 game, can allow a sports fan to watch their team clinch a playoff spot, a memory created that is not easily forgotten. Depending on the event depends on the pricing but fans can go cheer their favorite artist, or team at a very good price.
Football
The NFL playoff race is heating up. Multiple teams have been eliminated but others are on the brink of making a run to Super Bowl 47 in New Orleans. A perfect last minute gift could be playoff tickets or week 17 tickets. Playoff tickets can be a little costly due to significant demand. But on Whiztix they can still be had for only a slight premium over face value. For the ultimate sports fan, a better gift cannot be thought of. Great prices can be found on tickets for teams that have been eliminated from the playoffs, potentially allowing sports fans to see their team play live for the first time. For example, Week 17 tickets to the Jacksonville At Tennessee can be found for $5.
NBA
The NBA season is heating up, and teams are hitting mid season form. A perfect last minute gift could be tickets to any NBA game. For better match ups, for example New York Knicks vs. Miami Heat tickets can run at a premium, but for small market teams ticket prices are very cost friendly. Tickets to any NBA game allow the sports fan to cheer and watch their favorite players take on other great NBA players around the league. Tickets to cross town rivals Los Angeles Lakers vs. Los Angeles Clippers on Friday January 4th 2013 can run you as low as $23.
Concerts
Many of the top music artists are touring the United States, and the World. A perfect last minute gift could be tickets to Justin Bieber, Swedish House Mafia, Dave Matthews Band, Jay-Z, DJ Tiesto, and many more. Tickets to these events can be found a little over premium but that depends on the location of the show. Great prices and deals can still be found on all music events on Whiztix, allowing music fans to watch their favorite artist perform live. A live concert has many special features including freestyle raps never heard before, original house music beats and freestyle jams/solos.
Theater
For Theater fans, Whiztix can help too. Due to large inventories from resellers, tickets for shows like the Book of Mormon can be found at some of the cheapest prices on the web.