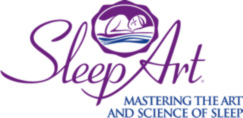 Our sleek new website helps to dispel many myths about sleeping problems.
Fullerton, CA (PRWEB) December 18, 2012
Just in time for the holidays, SleepArt Body Support Mattress Toppers has released a newly revamped website (http://www.sleepart.com) that will enable consumers to learn more about sleep problems and how to relieve them. SleepArt.com also has an online store so that consumers can purchase a body support mattress topper directly from the site. SleepArt is taking the risk out of purchasing their products by offering a 30-day money-back comfort guarantee as well as a 20-year limited warranty.
"A mattress topper is a big investment so our website provides a wealth of information on the benefits of our mattress topper due to the unique construction of it. The blog section of our website gives information on sleep problems and how to relieve restlessness by sleeping on a SleepArt topper," said David Trachtman, President of SleepArt.
SleepArt Body Support Mattress Toppers contain a proprietary gel/foam formula called "XcelGel". According to Trachtman the gel, used in hospital mattresses, wheelchair cushions and procedure rooms, provides low interface pressure, which in turn provides better blood flow at the cellular level. Less pressure gives a better sleeping surface to help the healing process.
In addition, the SleepArt Body Support Mattress Topper helps the back stay in proper alignment and can help the body heal faster.
SleepArt also has a new facebook page: http://www.facebook.com/sleepartbodysupport. The community is welcome to ask questions and post their experience with SleepArt on the facebook page. Consumers can also read testimonials on the website. Physicians, physical therapists, and body builders, including a former Mr. Universe, have used the SleepArt Body Support Mattress Topper.
For more information please visit SleepArt.com or call toll-free 855-898-7017.