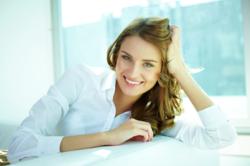 Atlanta, GA (PRWEB) December 19, 2012
Where do dental fears and anxieties originate? For many sufferers, a particularly unpleasant experience in the past might prevent them from wanting to seek dental care. Others may have internalized frightening or intimidating representations of dentists they viewed on television or in the movies. Some people suffer from a general fear of medical procedures and, by association, have come to dread dental procedures as well.
Because they avoid receiving regular dental care, people who are afraid of the dentist tend to have worse oral health than their more relaxed counterparts. When caught in their infancy, most oral health disorders can be treated with minimal discomfort. On the other hand, when left undetected and untreated problems like gingivitis can progress into full blown periodontal disease and patches of demineralized enamel deepen and become cavities. Patients begin to experience chronic pain or sensitivity and a reduced quality of life. Many do not seek treatment until their condition has reached an emergency stage. Unfortunately, seeking emergency care often serves to reinforce a person's belief that dental care can only ever be painful and traumatic.
Contemporary dentistry sees a patient's mental wellbeing as an integral part of his or her overall wellbeing. Overcoming a mental hurdle, such as dental fear, allows a person to enjoy better dental health and, consequently, better overall health. To this end, many dentists have begun to incorporate sedation techniques in their practice. Sedation options such as nitrous oxide, oral sedation, and IV sedation can help anxious and fearful patients feel at ease with their dental care. As Atlanta sedation dentist, Dr. David Zelby, explains, "Responsible sedation dentistry attempts to locate the appropriate level of relaxation for each patient's unique needs."
Each of the most common sedation techniques has its own advantages and applications:

Nitrous Oxide: Also called "laughing gas," nitrous oxide is administered by a licensed staff member through a nose mask. Within the first few breaths, patients begin to feel detached and euphoric. This minimalistic form of sedation provides an ideal choice for patients with mild to moderate dental anxiety. Combined with another sedation option, nitrous can help to safely deepen a patient's sense of calm. Nitrous oxide wears off quickly, usually within five minutes after removing the mask.
Oral Sedation: Your dentist prescribes you a dose of an anti-anxiety medication, such as Valium or Halcyon, that you take with water about an hour before your appointment. By the time you sit down in the dentist chair, you feel deeply at ease and detached from the treatment at hand although you remain conscious and able to answer your dentist's questions. Oral sedation works well for patients with mild to moderate dental fear and anxiety and can help them undergo longer, more complex procedures. Oral sedation takes several hours to wear off and patients will need to arrange for a trusted friend or family member to escort them home after an appointment.
IV Sedation: As with oral sedation, IV sedation relies on strong anti-anxiety medication to induce a state of deep relaxation. Delivered through a very thin needle, IV sedation takes effect quickly, offers a more profound level of restfulness, and is appropriate for patients with moderate to severe dental fear and anxiety. Like oral sedation, IV sedation will leave the patient feeling detached and "out of it" for the remainder of the day. A caregiver will need to drive them home and stay with them until the sedative has worn off.
"In most states, dentists who provide sedation solutions must apply for special licensing and permits and demonstrate responsible utilization," says Dr. Zelby. These safety measures allow fearful or anxious patients and their caregivers to feel confident and secure. Furthermore, people who suffer from dental fear and anxiety shouldn't feel ashamed or embarrassed. Rather, they should seek out a reliable, licensed sedation dentist who can help them feel at ease with receiving oral health care.
As a certified doctor of conscious sedation, Dr. David Zelby can discuss dental sedation in depth with interested patients. To schedule an appointment with Aesthetic & Implant Dentistry of Atlanta, call their office at (770) 995-0550 or visit http://www.davidzelbydds.com.