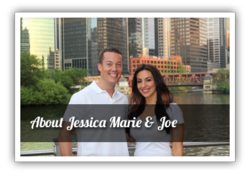 Maven Chicago "Diva"
Chicago, IL (PRWEB) December 18, 2012
TMAIDA PR announces that CHEW owner, a Chicago health and wellness company is being recognized as a "Diva" by Chicago Publicist/Socialite owner of Maven Chicago.
CHEW owner Jessica, this Friday, we be recognized as a "Diva" by a Chicago Publicist/Socialite who owns Maven Chicago. The Diva Series honors influential and successful women in Media, PR, Fashion, Health & Fitness, Culinary Arts, Beauty, Performing Arts and much more. This will be Jessica's 3rd time being recognized as part of her "All Stars" Holiday Event.
For more information on Maven: http://www.maven-chicago.com/who-we-are.shtml
About CHEW
CHEW (Complete Health Education and Wellness) was founded by Jessica Marie, a Certified Health Coach and Healthy Living Expert. Providing holistic health and wellness for individuals since 2007, Jessica Marie strives to give people healthy lifestyles whether they are at home or in the workplace. CHEW offers health programs, interactive workshops, and Chicago Food, Fitness & Fun Tours for individuals and corporations.
For more information about CHEW, call the company at 773-717-2439(CHEW) or visit the website at http://www.jmchews.com.