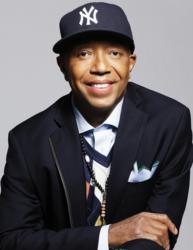 The intention is to create a global movement that will activate a critical mass of people making a positive intention towards love, compassion, friendship and generosity of spirit in their thoughts and actions
Petaluma, CA (PRWEB) December 18, 2012
With the country mourning the senseless, tragic massacre at Sandy Hook School, 2012 apocalyptic prophecies in the air, new conflicts in the mid-east, on-going natural disasters, and a slow economic recovery, many of today's most recognized spiritual authors are putting out the call for a global experiment of love. They are inviting people around the world to personally make a pledge of love and kindness in an effort to shift the global consciousness and collectively heal hearts for three days from December 20-22 at http://www.threedaysoflove.com.
Luminaries and founding signatories include Deepak Chopra, Michael Bernard Beckwith (The Secret), Marianne Williamson (A Return to Love), Barbara Marx Hubbard (Birth 2012 and Beyond), Russell Simmons, Lynne Twist (Pachamama Alliance), Stephen Dinan (The Shift Network), don Miguel Ruiz (The Four Agreements), Mastin Kipp (The Daily Love), Shiva Rea (Yoga Maven), Joan Borysenko (holistic health pioneer), Michael Franti, (musician/filmmaker/activist) Chip Conley (Conscious Business Guru) and more who are all joining in encouraging others to make a pledge to share words and actions of love from December 20 through December 22.
"Love is not a mere sentiment but the ultimate truth at the heart of the universe, " shares founding THREE DAYS OF LOVE signatory and author of the newly released book Super Brain, New York Times Bestselling author Deepak Chopra.
Barbara Marx Hubbard and Chopra are inviting other evolutionary and global leaders to make this important pledge to build a field of love around the planet during the auspicious moment of transition into a new 5000 year Mayan calendar, creating a positive experience and template for a new era.
Participants will "Love it Forward" taking the pledge and also by sharing expressions of love via photos and videos through the THREE DAYS OF LOVE website and facebook page. Celebrated graphic designer, Shepard Fairey, contributed his iconic design, Peace Fingers, for the Three Days of Love campaign.
The THREE DAYS OF LOVE initiative is part of the larger BIRTH 2012 global initiative, which aims to unify 100 million globally to celebrate the birth of a new era of peace and sustainability. Birth 2012 will be linking together more than 40 major global gatherings and hundreds of smaller celebrations around the world culminating in a live Gala from Agape International Spiritual Center in Los Angeles on December 22nd.
"December 21st offers an opportunity to create a planetary shift with the heightened anticipation around this date and the convergence of many indigenous prophesies. The THREE DAYS OF LOVE campaign is designed to create a global wave of love leading into our "Day One" Celebration on December 22nd," explains Stephen Dinan, Founder of The Shift Network and main architect of the [Birth 2012 campaign.
The THREE DAYS OF LOVE campaign has already garnered over 15,000 pledges and has a goal of reaching 1 million pledgees worldwide. The intention is to create a global movement that will activate a critical mass of people making a positive intention towards love, compassion, friendship and generosity of spirit in their thoughts and actions as humanity moves into a new era of what Barbara Marx Hubbard terms "Conscious Evolution"; evolution by choice not chance.
To make the pledge please visit http://www.threedaysoflove.com