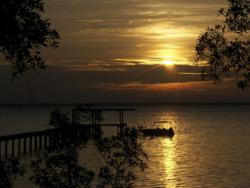 Cape San Blas Rentals on bobzio.com
Orlando, Florida (PRWEB) December 18, 2012
Bobzio.com has a new article published in the article section entitled "Investing in US". Visit http://www.bobzio.com to see this new article. Remember: vacation home owners get free lifetime listings now.
Bobzio.com, a co-op, is owned by the members. The ownership role will be determined when the first 20,000 have joined. There will not be a better time to get in on an opportunity like this that could save up to $1,000 each year in subscription costs. The website offers training on techniques to increase internet marketing exposure for individual listings and tips to get photos and videos to show up in some of the major internet search engines. Jump on board. The sooner the better. To see an example of a listing visit http://www.bobzio.com/view_property_details.php?title=Cape-San-Blas-Vacation-Rental-Bayrock-2-on-http://www.Bobzio.com--6080-Cape-San-Blas-Rd,-Port-St-Joe,-Florida-&pro_id=25.
Bobzio.com has created several strategic partnerships to assist with marketing and management of Vacation Rentals. These advantages come with every new listings: the ability to collect rental fees using credit cards, the ability to accept e-checks, and direct money transfers using a cell phone.
Starting is listing takes about 10 minutes and will be live with in 24-48 hours. Here is a link to a YouTube video showing how easy it is to start a listing: http://youtu.be