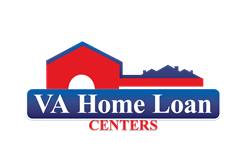 Great things are starting to happen for our service members. The Honoring America's Veterans and Caring for Camp LeJeune Families Act of 2012, coupled with this housing benefit increase is a step in the right direction for our heroes
San Diego, California (PRWEB) December 19, 2012
The Department of Defense has released the Basic Allowance for Housing (BAH) rates for 2013 taking effect on January 1. Most active duty service members will see an increase of almost 4% (the average increase is 3.88%).
The new rates will equal an average home allowance increase of $60.55 for members with dependents. At current interest rates, this will yield an increase of $12,800 in purchase price for most eligible service members. The U.S. median home price in Oct, 2012 was $178,600.
There are some areas where rates will decrease, but it will only affect service members who have recently arrived to that location. Service members already at the locale will not see a decrease in their BAH, but will receive the benefit of an increase should the rate go up to offset prior housing contracts or obligations.
"This is exciting news for active duty home buyers. The increase in BAH will allow America's most deserving families who use the VA loan to purchase nicer homes at no additional monthly expense," says Philip Georgiades, chief loan steward for VA Home Loan Centers. "Great things are starting to happen for our service members. The Honoring America's Veterans and Caring for Camp LeJeune Families Act of 2012, coupled with this housing benefit increase is a step in the right direction for our heroes."
# # #
About VA Home Loan Centers (http://www.vahomeloancenters.org)
VA Home Loan Centers is dedicated to ensuring service members receive the knowledge and resources for obtaining a beneficial VA loan.
For more information on how VA Home Loan Centers can assist with acquiring a home loan or selling a home, contact them at 888-473-5596 or visit them on the web to chat with a live representative at http://www.vahomeloancenters.org/va-home-loan-info/.