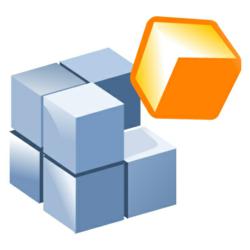 We are thrilled to launch this program, and look forward to adding more tools and functionality in the upcoming months
Dallas, TX (PRWEB) December 18, 2012
ITX Design announced late Monday afternoon the launch of its first-ever online affiliate program which allows online marketers and publishers to earn revenue by directing consumers to sign up for a variety of premium hosting packages. In addition, the new affiliate program enables ITX Design to broaden its audience reach by promoting its services via affiliate partnerships.
ITX Design affiliate immediately receives a commission after every referral and is provided with live details and tracking software that details traffic and total clicks. Every affiliate partner is also given total access to a library of various sized banners and creative artwork, in addition to ITX Design's award winning service. Affiliate managers are on call 24/7 to offer support and free consulting.
With this brand new online affiliate program, affiliates can offer one of three premium plans ranging from personal to business to resellers. ITX Design provides hosting for as little as $5.95 a month and offers a wide range of features. ITX Design has been making web hosting extremely simple since 2001, and none of the published plans require a long term contract.
New ITX Design customers can sign up for any web hosting plan using either monthly billing, or simply purchasing hosting for up to three years in advance. It's loaded with features and it also includes the web's leading control panel, Cpanel. Each account also includes a full library of web hosting scripts and applications such as Wordpress, Joomla, and Drupal that can be easily installed on your account with a simple click of a button. The qualified and highly trained staff is available around the clock to answer questions, and to make sure new customers choose the hosting plan that's the best fit for their business.
Spokesman for ITX Design Paul Schoolfield explained, "Our upcoming affiliate programs serve three purposes. They expand our audience of active consumers, provide a new revenue path for our marketing and publishing partners, and also benefit consumers by allowing them to stay informed. We are thrilled to launch this program, and look forward to adding more tools and functionality in the upcoming months."
ITX Design has hosted literally thousands of websites all over the globe, with a stronghold in the United States and Canada. For more information about affiliate marketing opportunities with ITX Design, either call (800) 537-9414, or visit http://itxdesign.com/