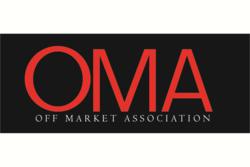 November results show that more than 25 percent now believe real estate investments will outperform in the coming years.
San Francisco, CA (PRWEB) December 19, 2012
Based on the results of the latest research done by the Millionaire Corner, Americas wealthiest people are no longer holding assets in cash and are increasingly expressing an interest in real estate investing as a means to stable and above average returns. The research shows a steady upward trend to interest in real estate investments throughout 2012. Respondents to the survey in January indicated an interest in real estate as an investment vehicle just 10 percent of the time in January 2012, but the November results show that more than 25 percent now believe real estate investments will outperform in the coming years.
"These results confirm what we have been seeing also in the off market transactions," said Terry Robinson, President of The Off Market Association. "Our members are increasingly interested in commercial real estate as a means to protect their wealth and generate acceptable returns in a low interest environment."
The continued low interest rates coupled with improving market conditions are the primary factors for the change in sentiment among wealthy investors, who traditionally use real estate as a way to consolidate and build additional wealth. One of the top three sources of revenue for those worth over $25 million is rental income, and on average these wealthy investors receive $1.2 million yearly from their rental properties.
Based on data from the recently released National Real Estate Investor (NREI) Investor Sentiment Index, interest in commercial real estate is at record levels. The third quarter Index stood at 171 points, which is the highest reading since NREI started tracking commercial real estate investing attitudes in 2004.
"As investor confidence in the commercial real estate recovery grows, buyers appear ready to start an aggressive strategy with a bigger appetite for commercial real estate and more tolerance for risk," the NREI stated in its Third Quarter 2012 Commercial Real Estate Investment Outlook. The report found that 75 percent of investors agree commercial real estate has greater potential than other types of investments. Only 8 percent of respondents believe the stock market would offer better returns than commercial real estate.
According to the NREI survey, nearly half of the investors surveyed feel that commercial real estate has hit bottom. Interest in the sector is being fueled by the continuing low interest rates and a renewed access to lending capital from banks, insurance companies, and government programs.
About The Off Market Association
The world is changing and has changed. Old ways of doing business don't always apply. The Off Market Association (OMA) brings a new, exciting and visionary way to do business to all our members.
OMA uses a cutting edge technology and platforms, a deal desk, and extensive contacts across the US for commercial real estate transactions, bank note sales, small business advising and SBA loan services. The OMA is affiliated with Sunovis Financial and Genesis Capital to provide investors with access to capital and quick financing.