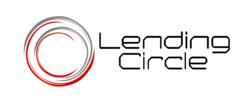 Mobile banking presents opportunities for banks to create more "wow" experiences that use new digital technologies to delight customers and deepen customer loyalty.
San Francisco, CA (PRWEB) December 18, 2012
According to Bain & Company's annual "Customer Loyalty in Retail Banking Report (2012 global edition)," mobile banking is on the rise around the globe, presenting banks with new opportunities to increase customer loyalty while cutting operational costs. Asia was found to have the deepest penetration when it comes to mobile banking, with 47 percent of South Koreans reporting a mobile banking transaction over the past 90 days, while the U.S. leads in mobile banking frequency, with 4.9 transactions over the past 90 days.
It is the day to day routine transactions that are being most impacted by mobile banking. In the U.S., consumers would like the ability to check balances on their smartphones and tablets (64 percent), use smart devices for remote deposit capture (41 percent), and pay their bills with a mobile device (26 percent).
"We see mobile technology as an increasingly important resource for banking and lending, not only at the consumer level," said Terry Robinson, President and CEO of The Lending Circle, a division of Sunovis Financial. "These new applications and interfaces will give banks the ability to increase customer retention by providing specialized services and more rapid response to inquiries, which we feel will be a net positive for businesses, investors and of course the banks themselves."
In the U.S., about 87 percent of consumers use mobile phones and about one-fifth has used mobile banking in the past 12 months, said Beth Hardeman in an article "4 Ways Smartphones Will Replace Brick-and-Mortar Banks." Mobile banking has created the greatest loyalty among customers for U.S. banks, with the largest shifts being seen in the large national banks. Because these large banks have greater mobile functionality than smaller community banks and credit unions they are best positioned to take advantage of this trend towards mobile loyalty.
"In light of recent announcements by large national banks, the ability to reduce costs and lock in long-term loyalty is critical," said Gerard du Toit, Bain financial services partner and lead author of the report. "And mobile technology can help achieve these important ends." The report finds that both Citi and JPMorgan Chase improved their customer loyalty scores relative to other large banks since Bain's 2011 customer loyalty in retail banking survey.
Affluence is also playing a large part in customer loyalty scores, with Asia and developing markets leading the pack when it comes to the loyalty of wealthy customers. By contrast, the affluent surveyed in Europe and the U.S. gave the lowest loyalty scores, with large U.S. national banks doing particularly poorly. These banks received solidly negative loyalty scores from those with over $1 million in investable assets. Asian banks scored quite well, possibly because they have developed means for targeting and servicing their wealthy customers differently. Banks in Asia also have more developed and extensive wealth management operations.
"Wealthy customers generally insist on premium service and tailored, expert advice," said Beth Johnson, head of Bain's customer strategy and marketing practice in the Americas, and co-author of the report. "But the financial upside is clear if done right, with lifetime values of loyal affluent customers significantly higher than their underwhelmed peers."
About The Lending Circle
The Lending Circle, a division of Sunovis Financial, works to address the great pent-up need for financing nationwide, and will help borrowers with their needs whatever they may be. Their broad network of lenders is positioned to provide capital where it can do the most good.