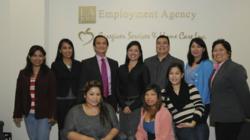 Caregiver Services, Caring for Life
(PRWEB) December 18, 2012
The incoming year will be the culmination of the 10 years of operations of Caregiver Services & Home Care Inc. (CSHI) http://www.mycaregiverservices.com. CSHI CEO Belina Calderon articulates that there are memorable milestone that the company had achieved fulfilling its mission of providing compassionate in-home care service to clients close to a thousand in population. The company's operating system and business process are strongly in place to guarantee increase in each staff's productivity and adherence to core values and service philosophy. This had helped the company achieved a respectable annual revenue and can further catapult the company to greater heights.
Significantly, the launching of 'Caregiver University' had also produced efficient training program for all caregiver participants and greatly helped improved their knowledge and skills on the whole aspect of in-home care service. The dedicated Case Managers that executes professional implementation of the company's 'Circle of Care' guarantees that all cases are handled to the best interest of the clients. The agreed 'Plan of Care' with the family members are closely monitored and evaluated with periodic review of caregiver's service performance and client's progress to ensure that consistent level of care are achieved at all times.
The company's contribution to community stemmed from its desire to continuously implement its 'Continuing Health Education' program and bring some health experts to speak about the importance of physical and mental health and bring about improved lifestyle. The senior assisted living facility benefits from the private caregiver services of CSHI and its free in-service training of their staff. CSHI is an upstanding member of Ventura County Home Care Association, an affiliate company member of National Association of Professional Geriatric Care Managers and member of Power Connections http://www.powerconnectionsLA.com, group of business owners and executives engaged in health insurance, travel consultants, financial planning, lawyer and estate planning, mortgage business, chiropractic practice and different other reputable business.
The company is committed for the next 10 to 20 years to face the challenges of emerging senior population and the advent of other debilitating diseases that impairs seniors resulting to their health limitations requiring in-home care service. http://news.yahoo.com/newly-launched-caregiver-university-caregiver-services-circle-care-073041314.html