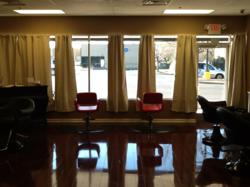 Experience Pure Beauty at Asha Dominican Blow Bar. The stylist from Mia's Dominican Salon want you to have a New Experience in Pure Beauty!
Lithia Springs, Ga (PRWEB) December 23, 2012
Asha Dominican Blow Bar is located at 618 Thornton Rd, Lithia Springs, Ga, 30122. 770 819 1400. It is the Mission of these Dominican Salons to provide you with the Finest Hair Care by using the latest technology and best products. The knowledgeable staff will continually search the industry for products in order to provide our clients with the utmost in the beauty care experience.
In the Dominican Republic there is a diverse and racial mix of people and hair. Dominican hairstylist specialize in healthy hair. The techniques are a little different from traditional stylist. The techniques have to work with all types of hair to achieve the desired looks. Some customers like to have their hair roller set for more bounce.
The other Salon Mia's Dominican Salon is located in atlanta at 3695 Cascade Road and has been established for 2 years. 404 696 8887
They want their clients to feel pure beauty, to experience pure beauty, and to be pure beauty... Purabella - purabella.tumblr.com.